15 Fascinating Groups From The NYC Expo
BY

Daniel Villarreal
March 11 2013 9:56 AM ET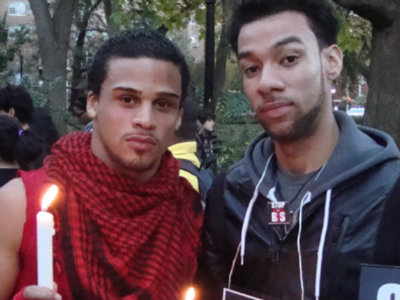 If you're looking to join a good cause, here are five community organizations you should learn more about:
Lifebeat Inc. - This group spreads messages about safe-sex and treatment to young people with the help of big-name musicians such as Mary J. Blige, Sarah Mclachlan, Seal and Beyonce.
Live Out Loud! - It might help to think of Live Out Loud! as a super-charged version of The Trevor Project — they don't just want kids to live; they want them to embrace their unique diversity and experience and live their truth. Plus the group's promo videos are incredible!
Gay Men of African Descent - Based in New York City, GMAD empowers gay African-American men through outreach programs including ones on safe-sex education, mental health and even ones for the fierce ballroom communities — werque!
Services and Advocacy for GLBT Elders - Considering that the population of GLBT seniors over 65 will double by 2030, the group has never been more essential to our community's health. Inform yourself and figure out how to help on the local or national level.
International Gay Rodeo Association - Forget the heartbreak of Brokeback Mountain — this rowdy group of queer cowfolk are challenging stereotypes, raising money, wrangling horses and dressing goats with style, fun and uniquely LGBT flair. Put an IGRA rodeo on your bucket list, if you haven't already.