15 Fascinating Groups From The NYC Expo
BY

Daniel Villarreal
March 11 2013 9:56 AM ET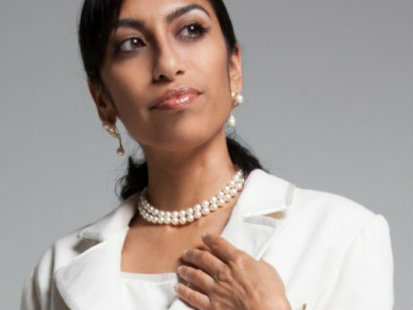 If you're a lesbian looking to get out and get down, check out this grab-bag of girlish goodies:
Leslie Lohan Museum of Gay and Lesbian Art (link NSFW-ish) - If you're looking for a great date, a lesson in queer art or a place to share some of your own artwork, this Manhattan museum is your hookup. Plus, its rotating exhibits regularly feature both erotic and political pieces — rawr!
Girlzparty.com - If you'd rather go out and meet other like-minded ladies, you could always peruse the many social events listed at Girlzparty.com. They're not exclusively lesbian, but they are a women-only site. There's also hiring, it seems.
Glamazons - Check out the rockin' burlesque stylings of this full-bodied female group. They've performed their naughty after-hours show around the world and will show you just how bold, brilliant and beautiful BIG can really be.
Let's Be Brief - Their colorful array of women's briefs will delight you whether you're wearing them to bed or sporting them quietly under your work clothes.
Neena Zeve - The tailored suits and jackets from this women's wedding boutique are downright gorgeous. They have a feminine fit, luxurious design elements and yet traditional styles that'll make any woman a knock-out at the post-wedding reception.