Nelly Power: When Coming Out Isn't a Choice
BY

Christopher Harrity
November 05 2013 6:00 AM ET
The Queen Mother of Nelliness: Quentin Crisp

"It's been agony but I couldn't have done it any other way."
― Quentin Crisp
Crisp — the author of The Naked Civil Servant — is a controversial figure. Outrageous and audacious, he had both bravery and style to be an effeminate iconoclast. He wore makeup in broad daylight, which put him in physical and legal peril, as he was both attacked and arrested.

Crisp maintains that his openly feminine appearance made him very popular with the American GIs in London during World War II because they knew what he was at first glance. The soldiers were comfortable enough with who they were that there was no apparent conflict with their heterosexual identitly while having homosexual sex with Crisp.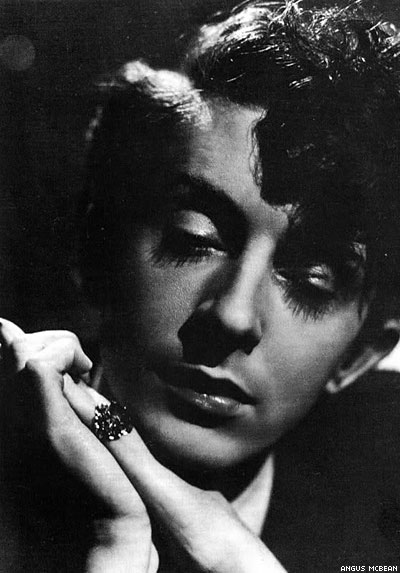 At right: Crisp photographed by Angus McBean, 1940
Before Alfred Kinsey's book Sexual Behavior in the Human Male (1948), which included research revelaing that a large number of straight-identified men had been having homosexual experiences, a straight man having sex with a gay man who displayed sufficient feminine attributes did not worry about his identity as straight. George Chauncey also writes about this at length in Gay New York: Gender, Urban Culture, and the Making of the Gay Male World, 1890-1940. Feminine gay men were considered a third sex, and often a cheaper and more available sexual outlet than women and female prostitutes.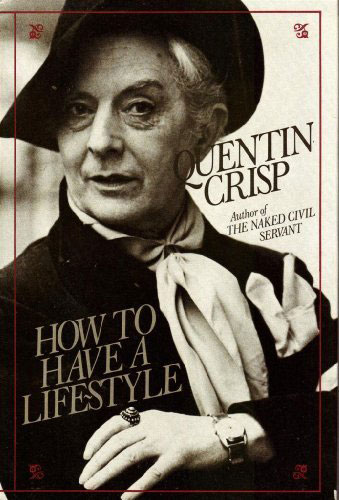 "I was from birth an object of mild ridicule because of my movements — especially the perpetual flutter of my hands — and my voice. Like the voices of a number of homosexuals, this is an insinuating blend of eagerness and caution in which even such words as 'hello' and 'goodbye' seem not so much uttered as divulged. But these natural outward and visible signs of inward and spiritual disgrace were not enough. People could say that I was ignorant of them or was trying without success to hide them. I wanted it to be known that I was not ashamed and therefore had to display symptoms that could not be thought to be accidental."
― Quentin Crisp, The Naked Civil Servant

Quentin Crisp eventually immigrated to the U.S. and continued to write his witty, if very critical books, and was a popular lecturer and performer.
Below: Mr. Crisp being interviewed by Mr. Harty in New York.