PHOTOS: We Asked The Stars, Who Is Your Hero?
BY

Nicholas Cimarusti
December 10 2013 7:30 AM ET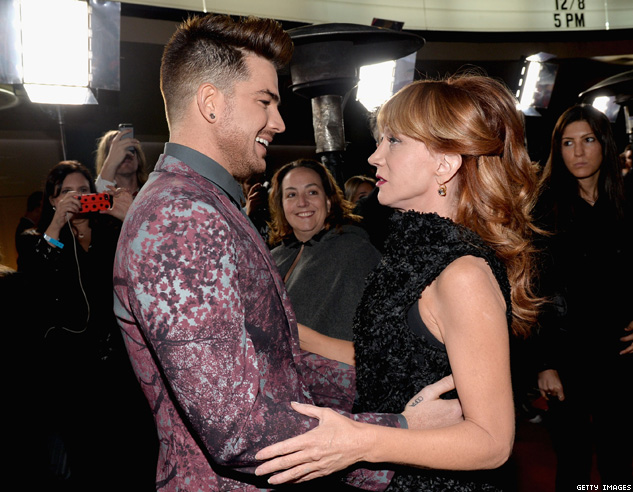 Kathy Griffin, comedian and TrevorLive host
"I look up to the people who have been through the fire. I look up to Joan Rivers, Cher, Bette Midler. I look up to the women that have sort of been there. I was lucky enough to participate in a documentary about Moms Mabley, so I look up to the people who broke the ceiling and paved the way for me," said Griffin, who playfully posed on the red carpet with Adam Lambert. "I also am such a fan of my own contemporaries. Jane Lynch is an old pal of mine, and I'm so excited to see her honored tonight because she's so deserving of it and she's such a sweet girl and so talented."