PHOTOS: We Asked The Stars, Who Is Your Hero?
BY

Nicholas Cimarusti
December 10 2013 7:30 AM ET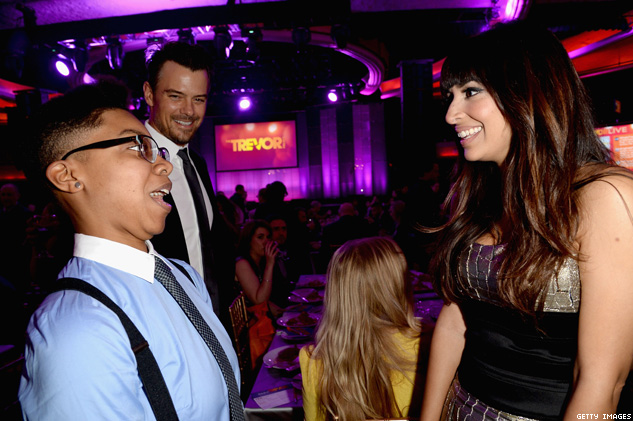 Josh Duhamel and New Girl's Hannah Simone rub shoulders with Trevor Lifeline caller Jordan Scruggs. Since 1998, the Trevor Project has been a trailblazer in suicide prevention, providing such vital services as the Trevor Lifeline (1-866-488-7386), a toll-free number that offers troubled LGBT youth 24/7 access to trained counselors. For more information on Trevor, including its TrevorText and TrevorChat programs, visit TheTrevorProject.org.