Mary Lambert Teams Up With Nonprofit to Spark Dialogue, Find Support
BY

Sunnivie Brydum
January 17 2014 8:00 AM ET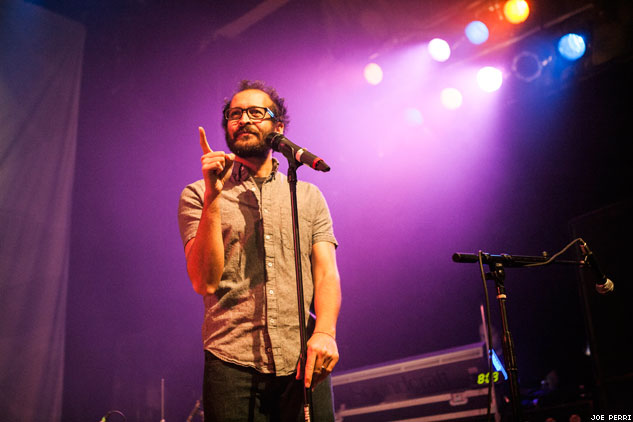 Anis Mojgani:
I think what TWLOHA speaks to is something that everybody experiences at some point in their life. All of us, I would say, do battle with ourselves. Some more than others, some less than others. But everybody goes through a period where they do battle with themselves. And particularly within the LGBT community, I know that there is battling going on. And one of the wonderful things that I love about TWLOHA is that there's not like a larger purpose than simply allowing that conversation to happen; that this is something that more than just an individual goes through, that many people experience. And if you have to go through this, know that, because it's better to know that everybody is experiencing this and that this isn't something that you have to go through by yourself.
His message to the LGBT community:
Let's keep it simple: You are loved.