Mary Lambert Teams Up With Nonprofit to Spark Dialogue, Find Support
BY

Sunnivie Brydum
January 17 2014 8:00 AM ET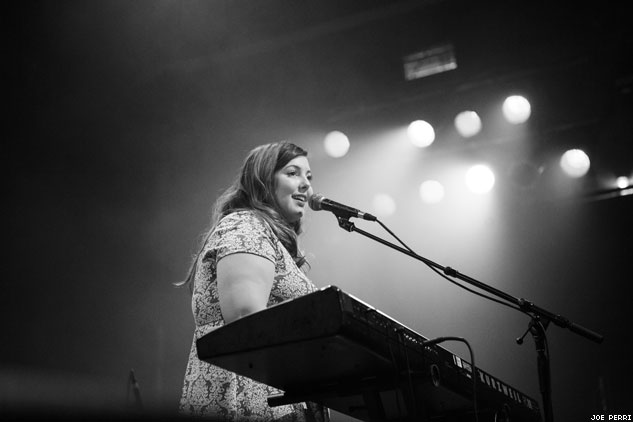 Mary Lambert
On LGBT people who struggle with depression, suicidal thoughts, and self-injury:
I think if there's a dialogue that can happen, if there's any solution to the madness that occurs in that mental state of coming out, of finding your identity, of feeling anything against your own person, fighting those [resources]. ... If music can do that, that's incredible. And if I can create something or perform something that gives someone another week on their life, or putting off an attempt at suicide, then, done. I'm going to keep fucking doing that.
On performing at Heavy and Light:
I didn't really know what spoken word was until I was 18 or 19. I'm clinically bipolar, so I was on a really, really terrible manic swing, so I was three days of just a total binge. I hadn't slept — didn't sleep for 72 hours, I did a whole shit ton of cocaine, and I was really, really screwed up. And I was going through YouTube videos, and I saw Anis Mojgani performing "Shake the Dust." And he did three of his poems in a row, and something happened to me. And a little bit after that I started seeking treatment for my mental illness. And that's when I started writing poems.

And so this night is huge for me. We have met since then, but we've never shared a bill before, so this is like, on top of being with the organization, and having Anis be here, and just the timing of everything is pretty eerie.