Mary Lambert Teams Up With Nonprofit to Spark Dialogue, Find Support
BY

Sunnivie Brydum
January 17 2014 8:00 AM ET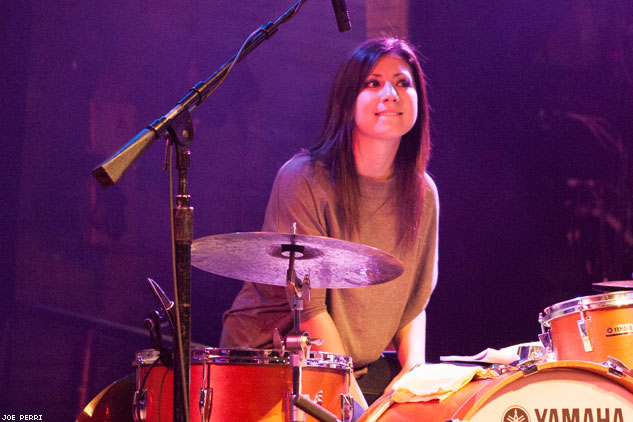 The Summer Set
Jess Bowen, drummer and out lesbian:
I think a lot of the LGBT community, even especially younger kids, or youth … they have to struggle coming out to their friends or family. [And] that's something that they're going through, and that can unfortunately lead to depression if they don't feel like they're in a place that they can do so. And sometimes, unfortunately, people even think that taking their lives is the only option they have, and TWLOHA is this great organization that's just kind of here to spread hope and help for people with these issues. And it's just unfortunate that there's a lot of people that think their only option is to take their own lives instead of to be true to themselves or to vocalize.

Coming from me as the one out musician in our band, just know that there is hope, and if you're feeling any sort of depression, or feeling like you need to mask your pain with inflicting pain upon yourself, don't think that that's the only option. You can talk to people, there are people there for you, and it does get better. And coming from me, who just came out, last year — just be true to yourself. That's the best advice I could give. It's hard. I know it's not the same for everyone, and maybe they're not in a situation where they can do that, but it does get better.