Inventing the California Boy
BY

Christopher Harrity
June 29 2013 4:00 AM ET
Mel Roberts: Wizard of the Sexual Revolution


Not as prolific as Bob Mizer (but who was?), Mel Roberts is the most essential of this collection. His vision of young Californian men is more casual and natural, and his work has a more of a narrative quality.

You can see his influential style in the work of Larry Clark and Terry Richardson. Roberts made regular guys look like models and models look like accessible, regular guys.

Born in Toledo, Ohio, in 1923, he started shooting 16mm movies of his friends when he was still a teenager. Following an honorable discharge from the U.S. Air Force in 1945, Roberts moved to California to study film. He became involved in the newly formed Mattachine Society, one of the earliest political organizations of the gay movement, and lived as an openly gay man.

Roberts embarked on his professional career as a photographer with his first model shoot in Southern California's Pacific Palisades. In 1962 Roberts published his first images in Young Physique magazine, and his popularity grew quickly. Roberts self-published his first book, Mel Roberts Boys, in 1967.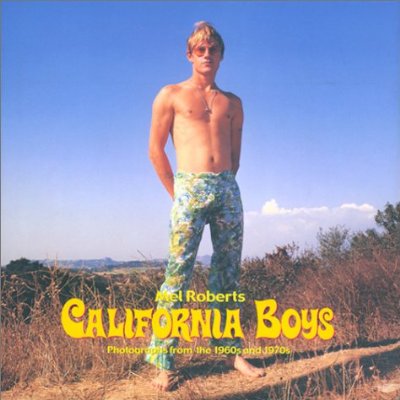 Although the models were paid, they posed less for the money than for the fun of it. Roberts recalled in a recent interview, "I tried to make it as enjoyable as I could. We'd go off to Yosemite or Idyllwild or La Jolla on two- or three-day trips."

Mel passed away in August of 2007 at 84.

An excellent book: California Boys: Photographs from the 1960s and 1970s, by Mel Roberts, David Sprigle (Editor), Mark Harvey [former Advocate art director] (Editor), Stephen Patrick Foery (Editor)
See some of Mel's boys on the following pages >>>