11 Amazing Young Queer Artists You Should Know
BY

Diane Anderson-Minshall
November 04 2013 2:13 PM ET
UPDATED:
November 04 2013 4:36 PM ET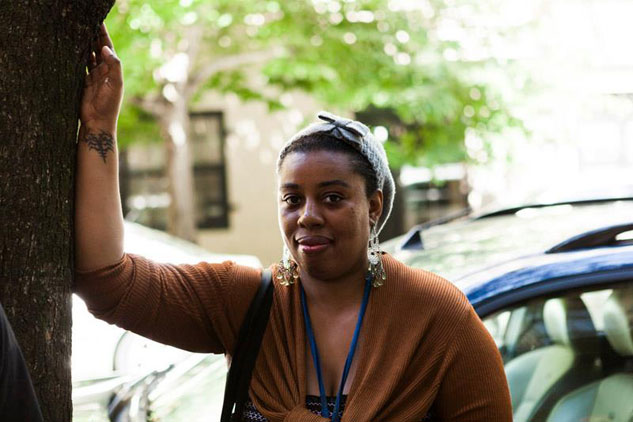 Nicole Goodwin
Nicole Goodwin was the recipient of City College's Riggs Gold Medal Essay Award for 2011, finalist for the Poets House's 2013 Poets House Emerging Poets Fellowship Program, and a fellow of the North Country Institute and Retreat for Writers of Color. She is the former editor of the Escriba/Write, winner of the 2006 CCHA Eastern Region Small Journal Award. A single mother, she earned her BA in English and Anthropology from City College of New York in June 2011. Recently, she published an article "Talking with My Daughter…" for the New York Times Parents Blog, and she will be featured in the upcoming documentary film Tough Love.

Goodwin will be working with her mentor, writer Jaime Manrique, on a poetic project exploring gender and race identity and homeless LGBTQ youth.