Artist Spotlight: Kris Knight
BY

Christopher Harrity
February 16 2013 6:18 AM ET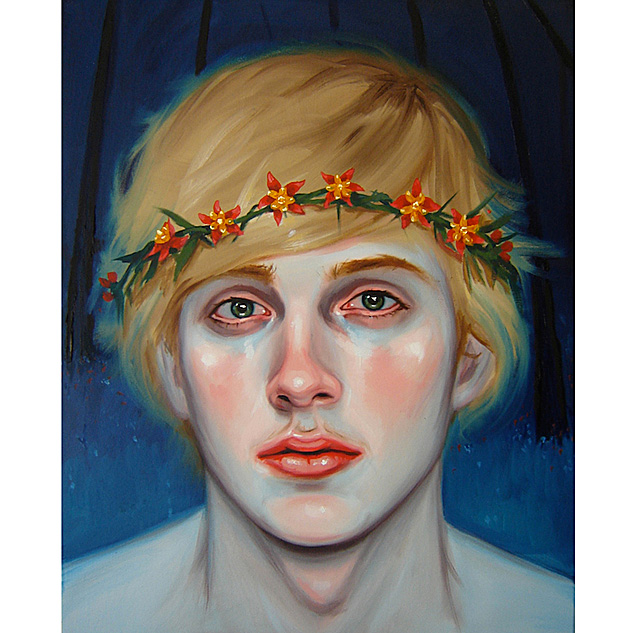 Blood Flowers, 2010, oil on canvas, 16x20"

Because your paintings supply their own frosty dreamlike aura, it would be interesting to know what kind of emotional state you might need to get into to paint. Are you there with them? Or do you have a more heated range of emotions when you are working?
I paint all year round but book most of my crazy deadlines (i.e.: 14+ hour days) during the winter months. I live in Toronto where winters can be long and unforgiving so I don't mind being holed up in my studio while everyone else is in hibernation mode as well. Like a lot of Canadians I get the winters blues, that sort of weird depression haze that ends when the weather warms. This, plus a bit too many moody songs blaring on the iTunes for hours and hours, often comes through onto the canvas consciously or not.
I often paint my characters in isolated settings because I want the primary focus of the composition to be on the intensity of the character's expression and gaze. My paintings often come across to others as sad simply because my characters are usually alone. I think this confusion relates to my early feelings of isolation in my youth growing up gay in rural Canada, because although I felt alone a lot, I didn't necessarily feel sad.