Artist Spotlight: Eugene Jansson
BY

Christopher Harrity
March 09 2013 6:00 AM ET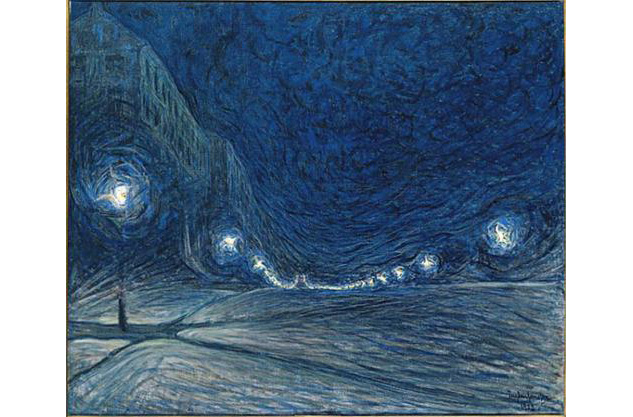 Above: A pre-1907 night landscape

And while we may look at this sharp turn in subject matter, Jansson's relationship with Hyman, and Jansson's growing time spent at the gymnasium and bath house as a fair indiction of open homosexuality, it was not commonly known information.

Art historians and critics often avoid the issue of any possible homoerotic tendencies in male nude art. They toe the line about classicism and the male ideal. But Jansson was apparently so comfortable with his naked gymnast and sailor models that he painted a self-portrait at the bath house — although he was completely clothed and the other members were nude. This self portrait looks prim and detached, but there are photographs of Jansson nude and participating in the exercises that show a very healthy and fit middle-aged man with an admirable physique.