Artist Spotlight: Sascha Schneider
BY

Christopher Harrity
September 14 2013 4:00 AM ET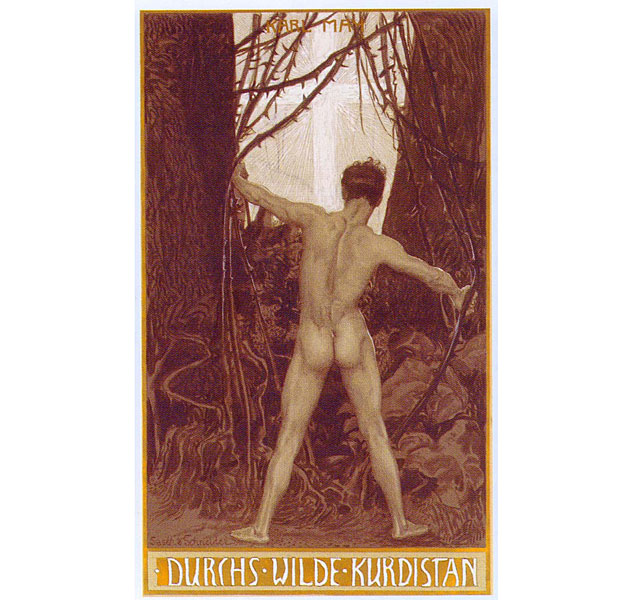 The Leslie-Lohman Museum of Gay and Lesbian Art will kick off its autumn 2013 season by exploring the German painter Sascha Schneider (1870-1927). At the beginning of the 20th century, Schneider was elevated to a prestigious post at a German university and was one of the most well-known and well-respected public artists of his time. Only a generation later, he was largely relegated to obscurity. This exhibit examines not only Schneider's art, but the strange cultural phenomenon that caused his dramatic rise and fall.

Curated by Jonathan David Katz, this will not only be the single most extensive one-person exhibition of Sascha Schneider's art ever mounted since his premature death, but the very first exhibition of Sascha Schneider's art in the U.S.
Schneider was born in St. Petersburg, Russia, in 1870. During his childhood his family lived in Zürich, Switzerland, but following the death of his father, Schneider moved to Dresden, Germany, where in 1889 he became a student at the Dresden Academy of Fine Arts. In 1903 he met best-selling author Karl May, and subsequently became the cover illustrator of a number of May's books including Winnetou, Old Surehand, and Am Rio de la Plata. A year later Schneider was appointed professor at the Großherzoglich-Sächsische Kunstschule Weimar.

During this period Schneider lived with painter Hellmuth Jahn. Jahn began blackmailing Schneider by threatening to expose his homosexuality, which was punishable under section 175 of the penal code. Schneider fled to Italy, where homosexuality was not criminalized at that time. In Italy, Schneider met painter Robert Spies, with whom he traveled through the Caucasus Mountains. He then went back to Germany, where he lived for six months in Leipzig before returning to Italy, where he resided in Florence. When World War I started, Schneider returned to Germany again, taking up residence in Hellerau (near Leipzig). After 1918, he co-founded an institute called Kraft-Kunst for body building. Some of the models for his art works trained here.

Schneider, who suffered from diabetes mellitus, had a diabetic seizure during a ship voyage, and as a result he collapsed and died in 1927 in Swinemünde. He was buried in Loschwitz Cemetery, Germany.
To see more of Schneider's work click though to the following pages >>>