We Were Kinky Long Before 50 Shades of Gray
BY

Diane Anderson-Minshall
May 08 2013 4:00 AM ET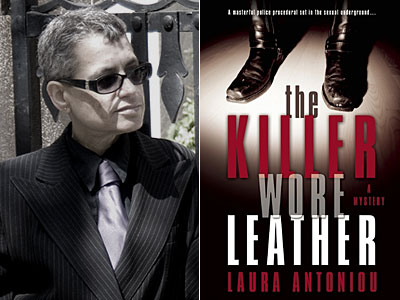 It seems like a theme in your work, or at least the subtextual takeaway, is that all relationships include power exchange and having knowledge and consent makes relationships better. Would you agree?
Absolutely, for those who can handle that information. I like to understand where my place is; I like to know what power I have in a relationship and where I can go with it. But for others, they need to couch it in different terms to make it OK, whether they call it a "traditional" marriage or, what was that term… a surrendered wife? Whatever. God forbid she just says "I like it when my husband is in charge of things and spanks me when I am naughty." For someone like that, it's better to blame their lifestyle choices on what they think God wants. Personally, I think we could all do with better flirting and negotiation skills and then we can toss away all those books telling straight men and women how to manipulate each other.

Are you single, partnered, married? What can you share about your personal life?
I am married; my wife works in the non-profit world. I also have another meaningful relationship in my life, more DS based, with a long distance partner. There's a roommate who lives with me and the wife and then there's the cat. Because lesbians are required to have at least one, right? He's the real top in the house.

What are you most proud of today?
It had to be pointed out to me that I might have been the first person to write a series of erotic novels featuring a transman as the romantic hero. Honestly, I never thought of it that way. It wasn't something I set out to do consciously. But in retrospect, I am kind of pleased I did, and glad that readers of all genders and orientations find him interesting and/or sexy.

Do you think that literature with sexual or erotic themes gets the respect it's due?
Oh, hell no. Despite 50 Shades of "Dreck," erotica as a genre is still the rented mule of publishing. NASCAR Romance gets more respect. Five hundred vampire/werewolf/zombie knock-offs will be more likely to get a review in Publisher's Weekly than the thousands of erotica titles released every year. But I'll admit I will trade any basket of whatever "respect" weighs in exchange for sales – and that, I think, we are starting to really get. The advent of e-books and the ease and privacy in buying them has liberated hundreds of thousands of erotica readers who can now have entire libraries on one small device they can read in public and lock away from children and parents and other nosy people. So, go e-books! Even if I came late to the game.