20 Must-Read Books We Missed Last Year
BY

Clea Kim and Diane Anderson-Minshall
May 13 2013 5:00 AM ET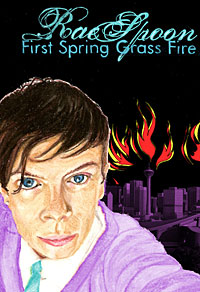 First Spring Grass Fire by Rae Spoon (Arsenal Pulp Press, $14.95)
Transgender indie musician Rae Spoon has six albums under the belt, but this raw and beautifully lyrical new memoir-meets-novel about growing up queer in a strict Pentecostal famly with a schizophrenic father is the best contribution yet.
Marbles: Mania, Depression, Michelangelo & Me by Ellen Forney (Gotham Books, $20)
In one of the year's best graphic novels, Forney looks at her her own years of struggle with bipolar disorder, artistis with mood disorders like Sylvia Plath, and tons of hot sex in between. It just works.