The World of 'Boys'
BY

Advocate.com Editors
October 09 2013 7:00 AM ET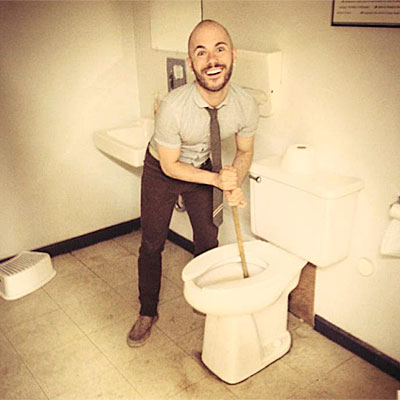 Nico Lang
Bio: Nico Lang is a producer at Thought Catalog as well as a former correspondent and blogger for WBEZ (Chicago's NPR affiliate), the cocreator of In Our Words, and a graduate student in DePaul University's media and cinema studies program. Lang is the cofounder of Chicago's Queer Intercollegiate Alliance and a columnist for HEAVEMedia. At HEAVE, Nico writes film reviews and talks about nerd stuff on a weekly podcast called Pod People. Elsewhere in podcasting, Lang is the former host of Broad Shoulders, a monthly podcast for Chicago's Live Lit community. Nico is also a contributor to The Huffington Post and has been featured in The Washington Post, Chicago Tribune, Los Angeles Times, The Guardian, XOJane, IndieWire, and The New Gay.

Essay: "Like That"
"Like That" explores what it means to come out to your family and what honesty really means when your family can accept certain parts of you but not others. In this essay Lang explores the intersections of sexuality, race, and dating and what it means to date men of color in a family who might not be ready to deal with it. The essay asks hard questions about the lies we keep and who we're really protecting when we can't own up to the whole truth.

Photo: Zach Stafford
Joseph Erbentraut
Bio: Joseph Erbentraut is the Chicago editor of The Huffington Post. Aside from his writing with Arianna, this corn-fed, Wisconsin-bred writer's work has also been featured in The Village Voice, Windy City Times, Chicagoist, Gapers Block, Chicago Pride, innumerable ill-advised LiveJournal poems and at least one short-lived attempt at a "gay" novel. He lives in Chicago with his boyfriend and two cats. He is also a co-founding member of Subject to Change, a community-oriented queer DJ collective based in Chicago.

Essay: "Vomit"
Your coming of age isn't always what Judy Blume said it would be. After a rocky first semester at college, Joe Erbentraut did what any mid-2000s gay boy struggling with his sexuality and other issues some college boys face would: He went to visit his ex-Internet girlfriend, Izzy, in Los Angeles. While on the West Coast, he hoped to find closure, but instead, he found a fleeting connection in Izzy's friend Patrick just as Christmas turned to the New Year. "Vomit" explores what it means to be alive in the age of AIM with brutal honesty and tragicomic candor — heartache set to a Fiona Apple soundtrack.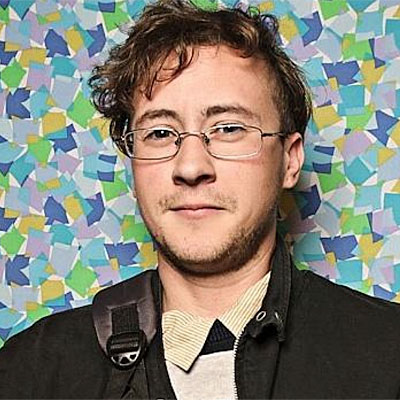 Eric Bellis

Bio: Eric Bellis is a native Nebraskan, a 10-year Chicago resident, a trans man, and a sometimes writer. He collects horse miniatures, likes to read about astrophysics, and plays Words With Friends.

Essay: "A Trip Down Route 666"
In Bellis's essay you will be taken down Route 666, an actual highway that has now been renamed, which he rode on when being kidnapped by his mother who wished to "pray the gay away." This essay isn't just your typical "kidnapping your child" story but is more a testament to resilience, bravery, and learning to find yourself in unexpected places.