LGBT Highlights From Comic-Con International 2013
BY

Jacob Anderson-Minshall
August 15 2013 2:59 PM ET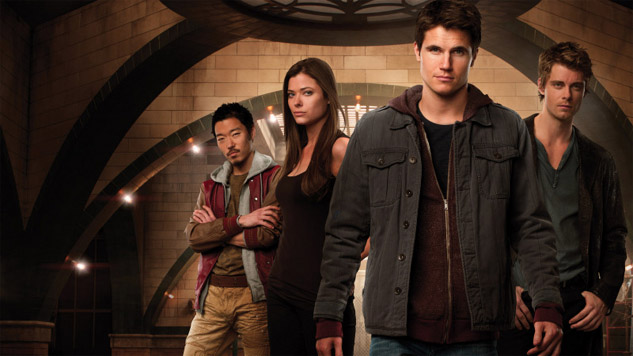 The Tomorrow People Returns
While there's no indication that this new version will include the same queer allegories that its 1970s predecessor did, LGBT fans of the British TV show The Tomorrow People flocked to the panel on the CW's reboot.
The cult hit revolved around a group of young adults who are "Homo Superior" (that is, the next generation of the human species) and have developed skills like telepathy, telekinesis, and teleportation powers. They must hide their true nature or risk being ghettoized (or worse) for being different.
Produced by Greg Berlanti (Arrow, Smallvile, Julie Plec (The Vampire Diaries, The Originals), and Phil Klemmer, CW's reboot debuts October 9 at 9 p.m. and stars Robbie Amell (cousin of Arrow star Stephen Amell), Peyton List, and Mark Pellegrino.