Shaping Sound, Changing the Face of Dance
BY

David Artavia
June 05 2013 5:00 AM ET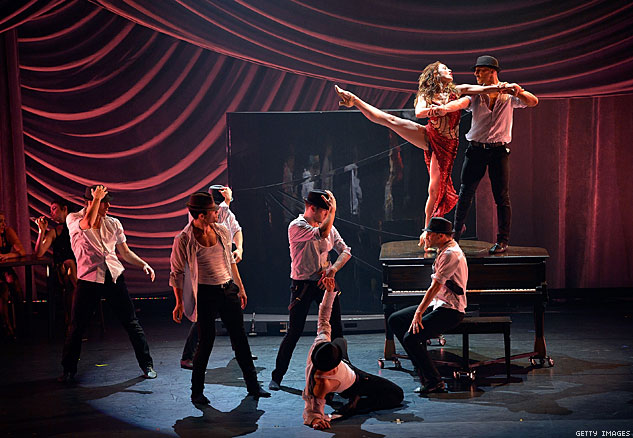 Above: Shaping Sound Dance Company performs at the opening of its first national tour.
Abdul, who has seen her fair share of closeted celebrities, concurs. "People have got to feel whole and be themselves, and I feel that the more you're able to be yourself, that's what life's all about," she says. "That's when you're able to really be at peace with yourself. It pains me when people are suffering that way. I definitely think that you need to have courage to be whole."
Dance Moms star Miller has her own hypotheses on why gay people are so numerous in the dance world. "I have two theories on this," she says. "Number 1: I think that gay people go into the arts because it's very accepting. It's very loving and kind and very open. My other philosophy is when [young boys] go into dance studios and girls are splitting and stretching and dressing right in front of them, the novelty wears off. They're surrounded by naked girls. They're bored!"
But the face of dance is changing. When a few straight teenage boys were asked why they wanted to join dance, the ubiquitous response was, "To meet girls."
The artists of Shaping Sound have but one intention: to make people think. It is a rare occurence to leave a theater and feel like you're floating away, changed and moved by what you witnessed. The more these artists are allowed to create, the better it is for whoever watches them.
To buy tickets or to see the tour schedule, visit www.shapingsoundco.com.