Brides of Sodom Star Domiziano Arcangeli Brings Homoeroticism To Horror
BY

Daniel Reynolds
January 28 2013 5:00 AM ET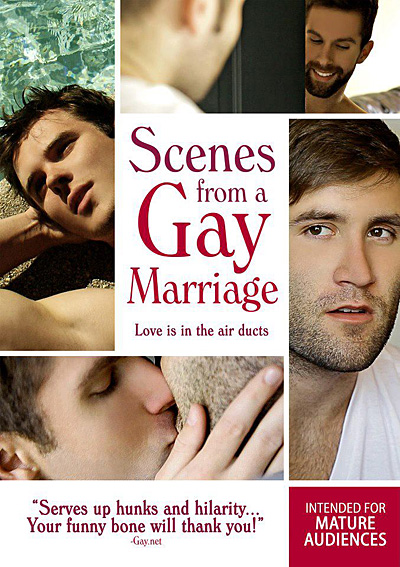 Fellini's interest galvanized Arcangeli to pursue an acting career at an early age. Moreover, the circumstances surrounding his rise to fame attracted the attention of a very specific genre. "I had this very unusual face, [which was] also linked to a scandal," said Arcangeli. "So I was offered all these horror films."
Fluent in five languages, Arcangeli toured the world to act in films and theatrical productions for over a decade. At the age of 30, he settled in Los Angeles, California. He felt as if he had come home.
"My best friends were here," said Arcangeli, who visited his American mother in Malibu throughout his youth. "I knew where to go. I knew everything."
However, Hollywood's fast-paced, frenetic lifestyle took its toll on the foreign actor. "I really got distracted here in L.A. You party all the time… but there is a point when you crash. It's hard. You realize, this must change."
In some instances, he expressed concerns that even his fictional villains were crossing moral lines he was uncomfortable with. "They see me as a bad, evil person," he said, of the casting and production teams. "I've done some scenes that are really so terrible. [In one film] I killed this girl who was 6 years old. It was really hard to do. I wasn't a parent yet then."
After this intense scene, the 6-year-old actress asked Arcangeli if they might one day get married. "Let's make a deal," he told the starlet. "When you're 25, if you still interested, you can marry me then."
In 2011, Arcangeli welcomed two sons, Skyler and Thor, into the world. He stated that the mother, who remains anonymous, "made them for me. All my life, I missed a center, a family.
He praises the journey of fatherhood. "In order to become a father, I had to go back to being myself and listen to myself inside, and who I was."
In this light, a film about a post-apocalyptic vampire romance may not seem so outrageous.
"It's about a love that never dies," he says.