28 Sexy (Movie) Men in Uniform
BY

Diane Anderson-Minshall
March 07 2013 8:00 AM ET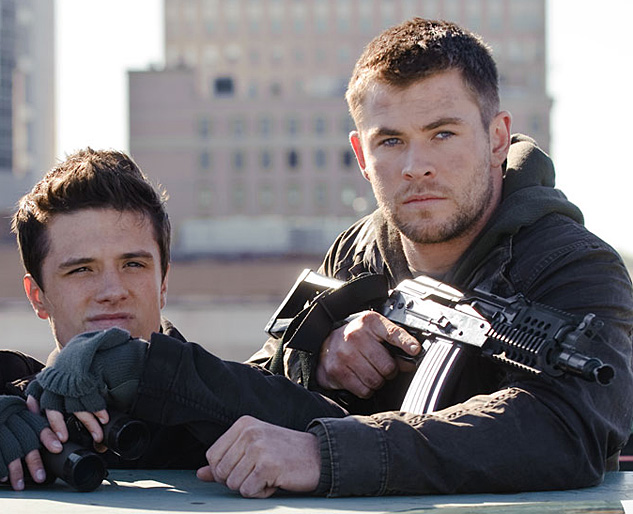 Josh Hutcherson and Chris Hemsworth in Red Dawn (2012)
The film is a remake of John Milius's 1984 cult classic, which followed a group of American teens in rural America who have to fight Russian invaders. This version of Red Dawn, out this week on DVD/Blu-ray/Ultraviolet takes some Red Dawn-esque elements, sets it in suburban Spokane, Wash., makes the bad guys North Korean (so timely), and puts some sexy gun-toting dudes in modern guerilla gear, as if Urban Outfitters made military uniforms. The best part? The guys (it's predominantly male) are even hotter: Hunger Games star Josh Hutcherson (a gay advocate who works with the Straight But Not Narrow organization) and Chris Hemsworth (another sexy guy who loves us; he posed for the cover of Out magazine last year) chief among them.
Now it's your turn: tell us who we missed. Who's the sexiest guy in uniform in movies or television?