9 Great New Scary Movies With LGBT Themes
BY

Diane Anderson-Minshall
April 25 2013 2:20 PM ET
UPDATED:
April 26 2013 1:17 PM ET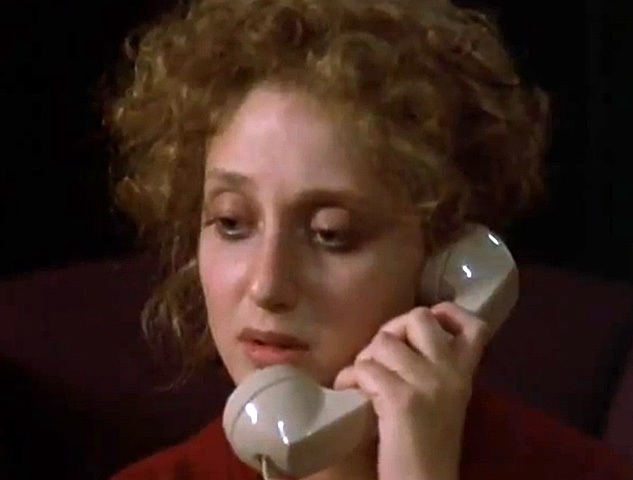 When a Stranger Calls/Happy Birthday to Me
Mill Creek Entertainment released a a bevy of '80s classics this month as Blu-ray double features and among the winners is this great combo pack: When a Stranger Calls and Happy Birthday to Me. When a Stranger Calls stars Carole Kane, who some might remember from some feminist or LGBT fare like Annie Hall, Office Killer, Dog Day Afternoon, or Even Cowgirls Get the Blues, and anyone under 35 remembers her from Wicked (she was Madame Morrible on Broadway), Ugly Betty (Justin's acting teacher), or Girls (Chloris from AA). The first 20 minutes of this film are among horror's scariest — and inspired the opening of the Scream films — as Kane, a young babysitter, who answers harassing phone calls including one that asks, "Have you checked the children?" in pre-caller ID days. The film's maniac (and titular stranger) is played by gay English actor Tony Beckley, who was terminally ill during filming. Since Beckley had starred in director Fred Walton's short film, The Sitter, upon which this was based, Walton refused to replace Beckley even though critics complained he was too frail to be convincing as a killer. (Incidentally, his 1980 death was listed as cancer, but at least one friend later told reporters she thought it was AIDS, which at that time had not been named.) Beckley and the film's producer, Barry Krost, had been together 15 years at the time.
The other whopper on this double pack is Happy Birthday To Me, easily one of the best slasher flicks ever made. It's not quite as subversive as Slumber Party Massacre (which was, ironically, written by lesbian literary pioneer Rita Mae Brown), but the film makes for a tasty pre-Heathers takedown of teen culture. It follows a popular high school senior Virginia Wainwright (played by Little House on the Prairie's Melissa Sue Anderson) survives a freak accident, but suffers from memory loss and traumatic blackouts. She's back at her school and all her friends are being murdered and viewers are left to wonder: is she the killer or the next victim? If you believe in the subtextuality of queerness in horror films (the killer is always a marginalized person with an identity outside the norm), this one is a doozy. And while it may (or may not) offer up a classic Final Girl, the film is a rarity in that the victims aren't just scantilly-clad girls; there are many male victims here, including one who is killed by a phallocentric sheeshkabob shoved down his open mouth.