The Films of NewFest 2013
BY

Jase Peeples
September 04 2013 4:00 AM ET
Love Me Not
Saturday, Septmeber 7, 1:30 p.m.
Venue: Walter Reade Theater
Aggie might be in love with her roommate, Dennis. They've been friends since primary school and have lived in the same Hong Kong flat for years. But here's the rub: Aggie's a lesbian and Dennis is gay. Neither has ever been interested in the opposite sex. But love is complicated in Gilitte Leung's dazzling Chinese romance, especially when Dennis gets wind of how Aggie feels. Suddenly, a loving relationship doesn't look so bad, even if Dennis's friends think he's losing his mind.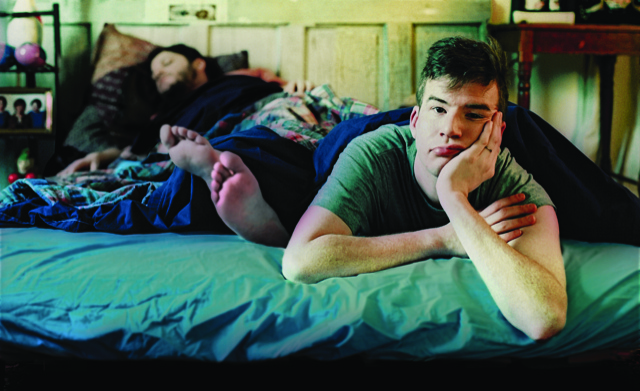 NewFest: Shorts Program 1
Saturday, September 7, 4:15 p.m.
Venue: Walter Reade Theater
Outstanding recent LGBT shorts provide a humorous, incisive, and downright sexy look into stories of queer identity, love, and misadventures from all across the globe.
Social Butterfly
(France , USA, 2013, 14 minutes)
Directed by Lauren Wolkstein
A beautiful birthday girl confronts a sultry cat burglar. Then the party takes a sensuous turn.
Spooners
(USA, 2013, 13 minutes)
Directed by Bryan Horch
What two boys in love go through to find the perfect bed.
Gorilla
(Australia, 2013, 13 minutes)
Directed by Tim Marshall
A couple's romantic camping trip is disrupted by an eccentric stranger.
F to 7th Family
(USA, 2013, 13 minutes)
Directed by Ingrid Jungermann
Lunc time with Auntie (Amy Sedaris) is chock-full of out-of-control wackiness.
Elliot King Is Third
(USA, 2013, 19 minutes)
Directed by Rose Troche
A dystopic tale of gender enforcement set in a not-too-distant future.
Devotion Project: Foremost in My Mind
(USA, 2013, 10 minutes)
Directed by Antony Osso
Two beautiful African-American women share the story of how they met and fell in love later in life.
Ronny & I
(USA, 2013, 20 minutes)
Directed by Guy Shalem
A young man comes to terms with his sexuality and feelings for his best friend during an impromptu trip.