The Films of NewFest 2013
BY

Jase Peeples
September 04 2013 4:00 AM ET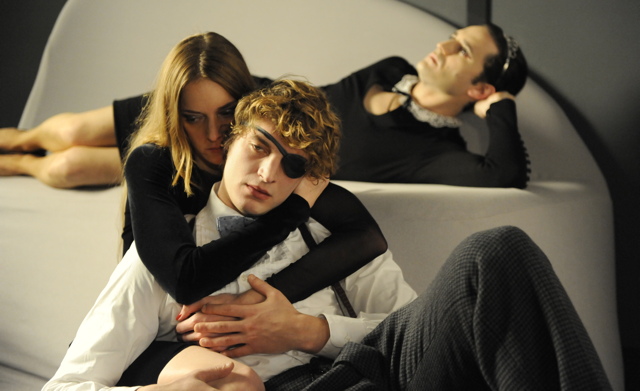 You and the Night
Sunday, September 8, 7 p.m.
Venue: Walter Reade Theater
A mysterious young couple and their horny transvestite maid throw an orgy and invite four strange participants: "Slut," "Stud," "Teen," and "Star." As the pansexual soirée progresses, the guests' private lives (and private parts) emerge via bawdy flashbacks and naughty John Hughes-ian monologues. If you've been yearning for a dark and outrageous French sex romp since François Ozon went respectable, or love Almodóvar, Cocteau, and Araki, director Yann Gonzalez's edgy, sensuous, and surprisingly poetic debut, which premierdc at Cannes, will fulfill your every desire. With an alluring score by M83 and starring Niels Schneider (Xavier Dolan's Heartbeats), Alain Fabien Delon (son of the legendary actor), and Beatrice Dalle as "The Commissioner," this is one party you won't want to miss!
Getting Go: The Go Doc Project
Sunday, September 8, 9:30 p.m.
Venue: Walter Reade Theater
College boy Doc (Tanner Cohen, Were the World Mine) is obsessed with a well-known New York City go-go boy (Matthew Camp). He befriends his hunky crush with the intention of shooting a documentary about what it's like to live in his skin. But as they grow closer, flirtation blurs the line between subject and filmmaker until a steamy night together solidifies deeper feelings. Cory Kruekeberg's explicit directorial debut explores the thrill and danger of getting exactly what you wished for.