The Films of Polari LGBT Film Festival
BY

Jase Peeples
October 15 2013 4:00 AM ET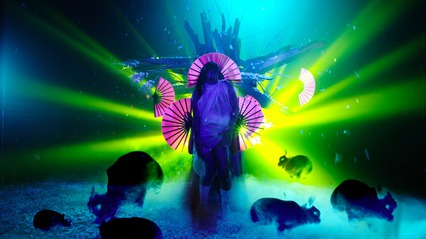 Film: Sashay Far Far Away: Sci-Fi Shorts
Venue: Alamo Drafthouse Cinema at the Ritz
Time: 9:30 p.m. Thursday
Synopsis: Journey with us into a far away future land where gender revolutionaries rise up against technological oppressions and ghostly rabbits roam free under glaring neon lights. Shorts in this screening include The Naturalist, Tableau, Elliot King Is Third, Big Shot, and We Are Animals.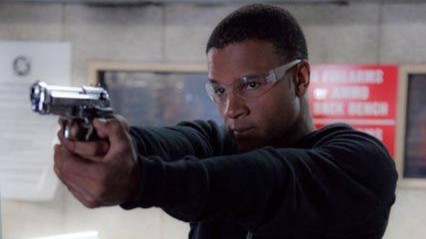 Film: Hot Guys With Guns
Venue: Stateside Theater
Time: 9:45 p.m. Thursday
Synopsis: Die Hard with a gay vengeance, this entertaining action-comedy places a queer spin on a cinematic genre normally reserved for the straight boys. A series of robberies and murders at exclusive Hollywood sex parties has put gay L.A. in a panic. But when handsome party boy Pip gets drugged and robbed at an orgy, Pip's still-interested ex-boyfriend Danny, an actor who has been training to be a private investigator in hopes of landing a coveted role on a cop show, jumps on the case. With Pip by his side, Danny embarks on a dangerous game of cat-and-mouse with the unknown killer, one replete with the sexy seduction and playful humor we've come to expect from a good whodunit.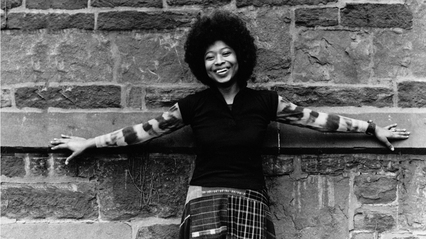 Film: Alice Walker: Beauty in Truth
Venue: Studio 4D at UT
Time: 1:30 p.m. Friday
Synopsis: The extraordinary life and vision of Alice Walker are brought into intimate view in this exquisitely realized documentary by queer cinema trailblazer Pratibha Parmar (Warrior Marks, Nina's Heavenly Delights). Born in a paper-thin shack in the cotton fields of Eatonton, Ga., Walker made history in the 1980s as the first black woman to win the Pulitzer Prize for fiction, for her groundbreaking novel The Color Purple. This universal story of triumph against all odds echoes Walker's own trajectory from a sharecropper's daughter to a key writer of the 20th century, in the face of racism, sexism, homophobia, and the controversy that has surrounded her outspoken political beliefs and defiantly unclassifiable romantic life. Featuring the testimony of Angela Davis, Steven Spielberg, Gloria Steinem, Yoko Ono, Jewelle Gomez, Danny Glover, Quincy Jones, and others, Beauty in Truth provides a penetrating look at a life lived with passionate commitment to truth and justice.