The Films of Polari LGBT Film Festival
BY

Jase Peeples
October 15 2013 4:00 AM ET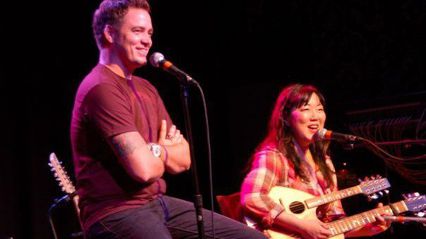 Film: Ian Harvie: Superhero
Venue: Stateside Theater
Time: 4 p.m. Friday
Synopsis: Margaret Cho knew what she was doing when she chose Ian Harvie to be the opening act for her recent cross-country tour. As proved by this stand-up comedy special (executive-produced by Cho herself), Harvie is a hell of a funny guy — and a hell of a funny trans guy, to be exact. It is indeed Harvie's trans identity that is fodder for his groundbreaking comedy, which finds humor in everything from top surgery to public restrooms to the pleasures of sex as a man. Cleverly playing against the stereotype of the macho stand-up comic, Harvie wields his humor with keen insights and unabashed openness, sending up the status quo and illuminating the trans experience in a manner that will leave audiences of all genders rolling in the aisles.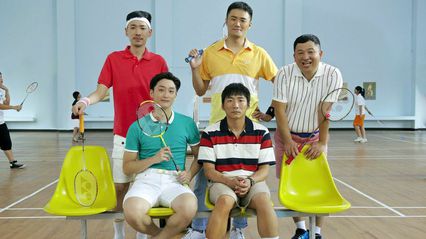 Film: Will You Still Love Me Tomorrow?
Venue: Stateside Theater
Time: 6:15 p.m. Friday
Synopsis: In this madcap and lighthearted comedic romp, family tradition brushes up against unfulfilled desires. Weichung is a closeted and sweetly unassuming optometrist who begins to question his straitlaced lifestyle when he reencounters some (quite colorful) gay friends from his past. His wife, Feng, dissatisfied with her white-walled office job and waning love life, drifts into a melancholic daydream — and one breakout karaoke sequence supplied by the title Shirelles song. Meanwhile, across town, Weichung's sister Mandy copes with her hapless fiancé, San-San, by devouring comfort food and chatting with a soap opera star who magically appears on her couch. Through these whimsical narrative strands, director Arvin Chen creates an irresistibly charming concoction of friendship, family bonds, and the sublime quest for romantic fulfillment.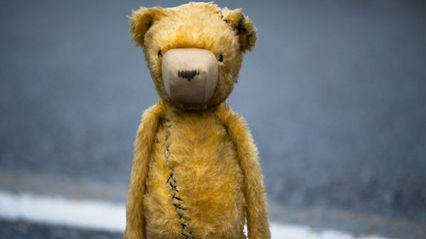 Film: Animals
Venue: The Marchesa Hall and Theater
Time: 6:45 p.m. Friday
Synopsis: Pol is one unusual teen. He's an introverted daydreamer whose best friend is a walking, talking teddy bear named Deerhoof, and Deerhoof's voice sounds not unlike that of Hal, the conniving computer in Stanley Kubrick's epic 2001: A Space Odyssey. Haunted by his intractable imagination as well as his burgeoning desires for the mysterious new boy at school, Pol navigates a high-school milieu that seems like it must hold some very dark secrets beneath its queerly off-kilter surface. With shades of Donnie Darko and David Lynch, Animals evokes a surreal fever dream of nihilistic teenage eroticism that positions Catalan director Marçal Forés as a boldly creative new talent in queer cinema.