The Films of Polari LGBT Film Festival
BY

Jase Peeples
October 15 2013 4:00 AM ET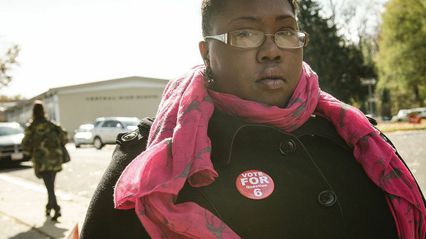 Film: The New Black
Venue: Stateside Theater
Time: 8:45 p.m. Friday
Synopsis: An explosive new documentary that uncovers the complicated and often combative histories of the African-American and LGBT civil rights movements, this thought-provoking film offers a fresh and galvanizing perspective on the hot-button issue of gay marriage. At once forcefully political and profoundly personal, The New Black introduces audiences to some of the unsung heroes of marriage equality. Sharon Lettman-Hicks is the executive director of the National Black Justice Coalition, a civil rights organization dedicated to empowering black LGBT people. An intellectual powerhouse in public, back at home she wrestles with a family who openly criticizes her sexuality. Karess Taylor-Hughes and Samantha Masters are two young but incredibly bold warriors who hit the streets of Baltimore with charismatic conviction, determined to convince reluctant community members to support their rights. And popular gospel singer Tonéx (Anthony Charles Williams II) breaks all taboos when he refuses to remain silent about his sexuality within the stereotypically homophobic black church. A rare gem of a crowd-pleasing doc, The New Black has won numerous Audience Awards from AFI Docs to Frameline, and should be required viewing for anyone who cares about the right to love.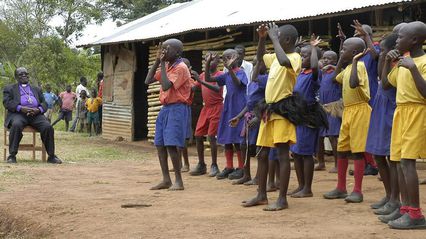 Film: God Loves Uganda
Venue: Stateside Theater
Time: 12 noon Saturday
Synopsis: Last year's documentary spotlight and Jury Award Winner Call Me Kuchu offered an unforgettable account of gay activist David Kato and the courageous fight for LGBT rights in Uganda. God Loves Uganda, an exemplary documentary in its own right, contributes greatly to a further understanding of the dire situation in this African country. Keenly focused on the influx of virulently antigay American missionaries into Uganda, this Sundance Film Festival favorite shows how self-righteous ministers from the U.S., who are largely discredited abroad, have taken hold of the nation's imagination, spreading their hateful messages and inducing politicians to put forward the country's infamous "kill the gays" legislation. Galvanizing and maddening, God Loves Uganda also contains moments of dark humor, supplied by the missionaries' laughably absurd logic, as well as hints of optimism, largely inspired by the unbelievable bravery of Bishop Christopher Senyonjo, who has taken up the cause of LGBT rights in Uganda against seemingly insurmountable odds.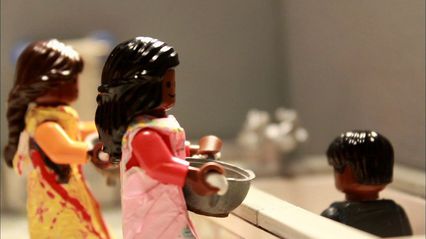 Film: The Choreography of Difference: Identity Shorts
Venue: Alamo Drafthouse Cinema at the Ritz
Time: 12 noon Saturday
Synopsis: Identity is up for the debate in this eclectic collection of shorts covering the gamut from transgender performance to lesbian body-positive empowerment. Shorts in the screening include Natives, I'm Yours, Aquaporko, A World for Raul, and Performing Girl.