The Films of Polari LGBT Film Festival
BY

Jase Peeples
October 15 2013 4:00 AM ET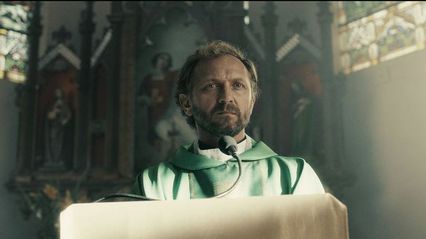 Film: In the Name Of
Venue: Alamo Drafthouse Cinema at the Ritz
Time: 7:30 p.m. Saturday
Synopsis: Set at a Catholic boys' reform school in the golden Polish countryside, this compelling drama follows charismatic priest Adam (Andrzej Chyra), who arrives at the school and is charged with responsibility for the group of troubled teens. In this beautifully shot, emotionally evocative film, we soon learn that the teens aren't the only ones with troubles when questions about the mysterious new priest and conflicts at the school arise. Among these troubles is beautiful and brooding teenage orphan Lukasz, who stokes the flames of Adam's repressed desires. Winner of the Berlin International Film Festival's coveted Teddy Award and the Grand Prix at the Istanbul Film Festival, In the Name Of provokes from the boundaries of the erotically permissible.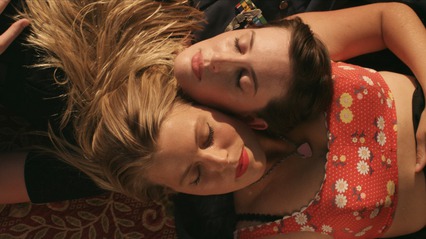 Film: The Most Fun I've Ever Had With My Pants On
Venue: Stateside Theater
Time: 7:30 p.m. Saturday
Synopsis:. In this festival favorite, childhood friends Andy (played by native Austinite Drew Denny) and Liv (Sarah Hagan of Freaks and Geeks and Buffy the Vampire Slayer fame) reunite to scatter Andy's father's ashes from L.A. to Austin, where Liv will audition for the role of a vixen spy in a noir film. Between performing mini-funerals in surreal Southwestern landscapes, the girls practice being bad! Andy and Liv scramble through wreckage in in the Mojave Airplane Cemetary, jump topless off cliffs in Sedona, turn sand dunes into projection screens at White Sands National Monument, cimb oil rigs in West Texas and, finally, raise hell in Austin! A semiautobiographical mix of realism and camp with undertones of sexual tension, Pants is a cinematic joyride that has been taking the festival scene by storm. Featuring humorous dialogue, military cross-dressing, and sumptuous cinematography, Pants marks the unmistakable emergence of a cinematic master who we in Austin will be very proud to call our own.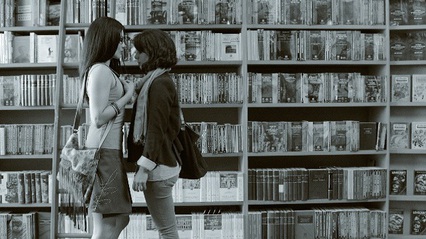 Film: Everybody's Got Somebody ... Not Me
Venue: Alamo Drafthouse Cinema at the Ritz
Time: 10 p.m. Saturday
Synopsis: With gorgeous black-and-white cinematography and a stunning visual style that evokes the masterworks of art cinema, Mexican director Raúl Fuentes draws viewers into his extravagant and erotically charged world. Meet Alejandra, the uptight intellectual who never tires of quoting academic texts, and Maria, the wild teenager who just wants to have fun. They're an unlikely pair, but sparks fly upon their initial meeting and an intense physical and emotional relationship ensues. But the attraction of difference lasts only so long, and the temptations of teenage partying, coupled with Alejandra's increasingly pretentious ways, put their all-consuming romance to the test.