The Films of Polari LGBT Film Festival
BY

Jase Peeples
October 15 2013 4:00 AM ET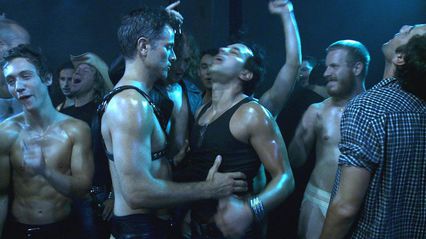 Film: Interior. Leather Bar.
Venue: Stateside Theater
Time: 10 p.m. Saturday
Synopsis: To avoid an X rating, 40 minutes of footage was cut from William Friedkin's controversial 1980 S/M thriller Cruising. In a provocative reimagining of this censored material, directors Travis Mathews (I Want Your Love) and James Franco create an explicit and steamy nonfiction film-within-a-film about gay sex and masculinity. As the straight lead, Val, prepares to assume the Al Pacino position, he is forced to confront his own sexual boundaries and discomforts, which flare as he pushes deeper into this iconic gay interior.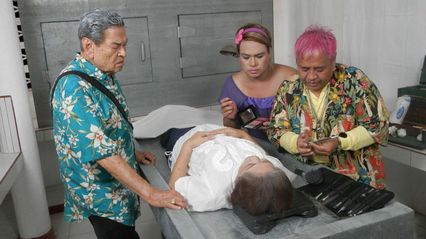 Film: Bwakaw
Venue: Stateside Theater
Time: 11 a.m. Sunday
Synopsis: Dogs may be man's best friend, but in this humorous heartwarmer, perpetually crotchety silver fox Rene (Filipino megastar Eddie Garcia) is convinced that canine companion Bwakaw is the only pal he needs. Bwakaw faithfully follows Rene around their small Philippines town as he spars with the befuddled locals and matches the campy queens at the beauty salon quip for quip. A gay man who came out late in life, Rene has never acted on his desires, but when burly taxi driver Sol pulls into his life, he begins to rethink his irascible ways, imagining a more friendly future for him and Bwakaw. Brimming with unexpected humor and a wonderful humanity, it's no surprise that Bwakaw was selected as the Filipino entry for Best Foreign Language Film to the 2012 Academy Awards.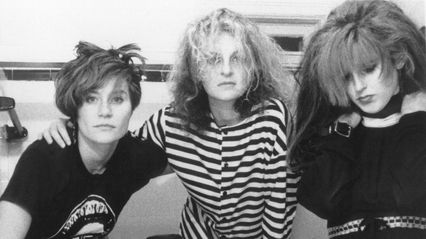 Film: She Said Boom: The Story of Fifth Column
Venue: Alamo Drafthouse Cinema at the Ritz
Time: 11:30 a.m. Sunday
Synopsis: Before there was riot grrrl — a feminist punk movement begun in the 1990s and associated with such bands as Bikini Kill and Sleater-Kinney — there was Fifth Column. Based out of Toronto, Fifth Column was a band on a mission to shake up the straight-male-dominated punk scene and to overturn the lifeless sexual politics of the gay and straight mainstreams. Combining music, film, and self-publication, Fifth Column defied conventions of art practice, eschewed gender ideals, and challenged homophobia, providing inspiration to the countless queer and feminist punks who followed in their pathbreaking footsteps. Kevin Hegge's penetrating and true-to-the-ethics of-punk-DIY documentary combines interviews and archival footage to provide substantial evidence why this often overlooked band deserves to be remembered.