Mommies Dearest: Mothers and Gay Sons on Film
BY

Advocate.com Editors
January 16 2014 9:00 AM ET
UPDATED:
January 16 2014 12:23 PM ET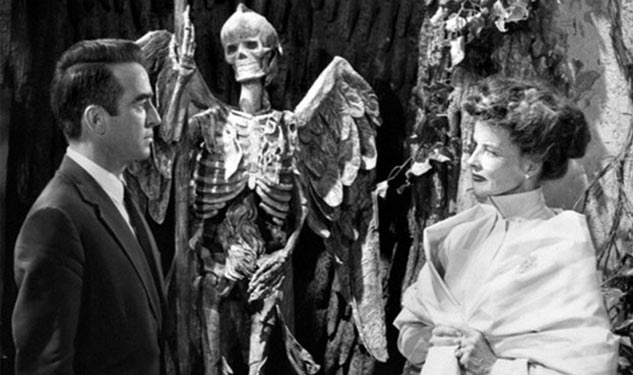 Suddenly, Last Summer (1959)
The gay son in Tennessee Williams's story is a ghost, in that the entire film is about him, but he is already dead when it begins. The only son of wealthy widow Violet Venable died while on vacation with his cousin Catherine. What the girl saw was so horrible that she went insane; now Mrs. Venable wants Catherine lobotomized to cover up the truth. Williams is at his darkest here, with some scriptwriting help from Gore Vidal. Montgomery Clift plays the doctor investigating the case and unwittingly becomes a stand-in for the lost gay son and cousin to, respectively,Katharin Hepburn as Violet and Elizabeth Taylor as Catherine. Incest-y with a touch of cannibalism.
Below, Gore Vidal in a clip from The Celulloid Closet on censorship and the making of the film: