Mommies Dearest: Mothers and Gay Sons on Film
BY

Advocate.com Editors
January 16 2014 9:00 AM ET
UPDATED:
January 16 2014 12:23 PM ET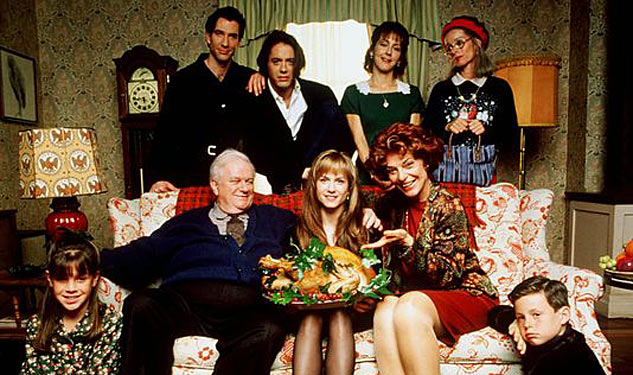 Home for the Holidays (1995)
Robert Downey Jr.'s performance as gay son Tommy is one of the highlights of this terrific Thanksgiving-set comedy, directed by Jodie Foster, about a family that will likely make yours look a lot less dysfunctional. He and his mom, Adele (the great Anne Bancroft again), have pretty much a "don't ask, don't tell" relationship, but they do get along. "You're a pain in my ass. You have bad hair. But I like you a lot," he tells her. The only really homophobic family member is sister Joanne (Cynthia Stevenson), who's outraged that Tommy and his partner have gotten married. "How embarrassing," she says. But he has another sister, Claudia (Holly Hunter), who's way cool. She's upset only because she didn't know about the ceremony, and before she finds out about it, she fears that Tommy and his partner have broken up, as he's brought a different guy to Thanksgiving dinner. But then she learns a little more about that guy, Leo (hunky Dylan McDermott) ... well, watch the movie.
Below, the whole damn film, while it lasts, on YouTube. Happy Holidays.