Mommies Dearest: Mothers and Gay Sons on Film
BY

Advocate.com Editors
January 16 2014 9:00 AM ET
UPDATED:
January 16 2014 12:23 PM ET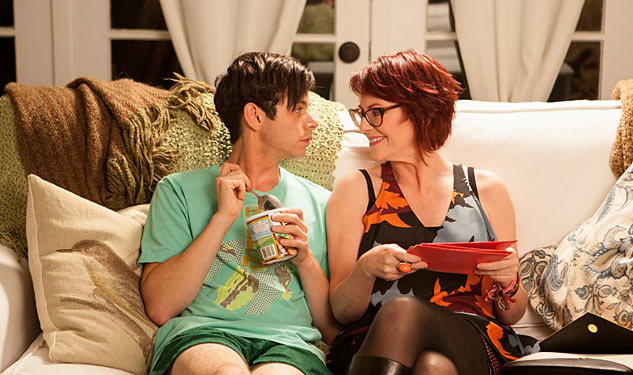 G.B.F. (2013)
No gay man could ask for a better mother than Megan Mullally, who plays precisely that role in G.B.F. (an acronym for "gay best friend"), a new teen comedy directed by Darren Stein (Jawbreaker) and written by George Northy. In G.B.F., Mullally shines as the mom eager to have her son Brent (Paul Iacono) come out to her as he struggles with a potential crush for his friend Tanner (Michael J. Willett), whose own impromptu coming-out makes him a must-have accessory for their high school's popular girls. To make her son feel more comfortable with his sexual orientation, Mullally orchestrates screenings of Brokeback Mountain, speaks frankly about safe sex, and reminds her son that her love is indeed unconditional. In this movie about the vicissitudes of popularity and coming out in high school, it is comforting to have a role model for parents of gay best friends everywhere.

Check out G.B.F.'s official trailer, which includes some hilarious lines from Megan Mullally, below.