Hot Sheet: Take a Holiday Break
BY

Advocate.com Editors
December 21 2012 7:20 PM ET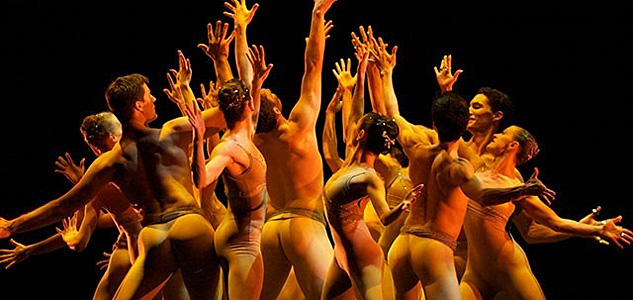 3. TV: Joffrey: Mavericks of American Dance
The latest installment of the excellent American Masters series on PBS takes a retrospective look at the first quintessentially American dance company, the Joffrey Ballet. Narrated by the incomparable Mandy Patinkin (Homeland), the 90-minute documentary is the first to go behind the scenes of the revolutionary company that changed the face of American dance by seamlessly integrating modern and traditional ballet to create something entirely unique. The film follows the company through its founding in 1956 by Robert Joffrey and Gerald Arpino, touring the country in a borrowed station wagon, to its rise as one of the world's most exciting and prominent ballet companies. Watch the trailer below, and catch the full film on PBS at 9 p.m. EST on December 28.
Watch Trailer: Joffrey: Mavericks of American Dance on PBS. See more from American Masters.