Hot Sheet: The Male Form and Single Chicks
BY

Advocate.com Editors
May 03 2013 3:42 PM ET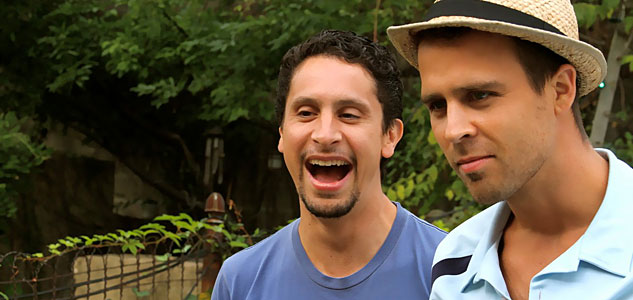 4. FILM: Turtle Hill, Brooklyn
Will and Mateo are throwing a 30th birthday party for Will at their home in Turtle Hill, Brooklyn. When Will's conservative sister stops by unexpectedly, he is forced to come out to her and face the repercussions. Beginning today, director Ryan Gielen's Turtle Hill, Brooklyn will open theatrically in New York City for an exclusive week-long engagement at Quad Cinema in Manhattan. Turtle Hill, Brooklyn has been an audience favorite at festivals around the country, including NewFest (Audience Award: Best Narrative Feature), ImageOut, the Seattle LGBT Film Festival, Palm Springs's Cinema Diverse and Philadelphia QFest, where it was hailed as "a modern-day Boys in the Band" and "intimate and affecting." Watch the trailer for the award-winning film below and for more information visit the official Facebook page.
Turtle Hill, Brooklyn (Official HD Trailer) from Ryan Gielen (Believe, LTD) on Vimeo.