Hot Sheet: Do You Know the Way to San Diego?
BY

Advocate.com Editors
August 09 2013 5:00 PM ET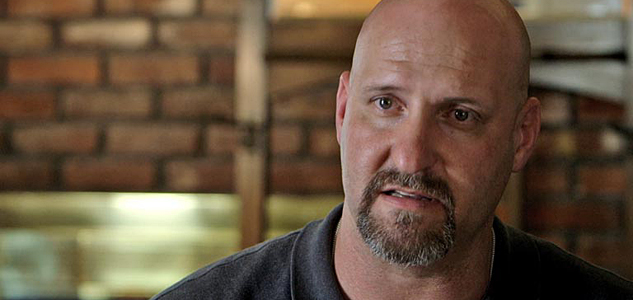 4. FILM: Facing Fear
More than 25 years ago Matthew Boger was a homeless gay youth, tossed out abruptly by his homophobic mother, living on the streets, doing sex work to keep himself alive. On the night that defined his life, Boger was gay-bashed and brutally beaten by a group of neo-Nazi skinhead punks he didn't even know. He was left for dead in the streets of West Hollywood. A chance meeting decades later with Tim Zaal, a former skinhead, at the Museum of Tolerance changed both men's lives when they realized Zaal had been one of his attackers — the one who struck what could have been the fatal blow had things been different. In this riveting documentary, we meet both men and see the personal journey of forgiveness, love, and understanding they have both traveled since then. It's a must-see, and the only flaw in Jason Cohen's film is that it's only a 23-minute short. You could watch it for hours. The film plays August 9 through 15 at Laemmle's Music Hall 3 in Beverly Hills, Calif. Best bet: Aug. 10 and 11 screenings which feature a question-and-answer period with the director and Boger and Zaal.
"Facing Fear" Trailer from Jason Cohen Productions on Vimeo.