Belinda Carlisle: Still Mad About You
BY

Jase Peeples
April 21 2013 11:45 PM ET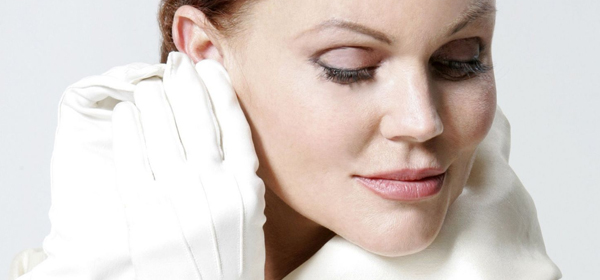 Because you've been around the LGBT community most of your life, were you surprised when your son, James Duke Mason, came out of the closet, or did you already suspect he might be gay?
I kind of had indications along the way — little hints. But when he told me I was still shocked. It wasn't that it was bad, but the first thing I thought about was what he would be up against as a gay person. It's getting better, but it still has a long way to go. I'm one of the most gay-friendly people you'll meet — 100% gay-friendly — and still, when it's your own child it's still something to think about and it's a pretty heavy thing.
He's becoming quite an advocate for the LGBT community. How do you feel about that?
I couldn't be more proud of him, and I think politics has always been his calling. I remember when he was only 16 years old and how upset he'd be over the apathy of people in the gay community. I think he has a big future. He's way smarter than me and way beyond his years. As a mother, I can't imagine it being any better because I really dodged a bullet. I could've had a teenage girl just like I was — and I was a nightmare — but I had a nice, beautiful gay son.
Speaking of nightmares, you've been very open about your struggles with substance abuse. What prompted you to write your memoir, Lips Unsealed, and put the details of your life's darker moments in the public sphere?
Well, my problems were well documented before I wrote the book. Everyone knew back in the '80s that I was a drug addict and I was really troubled. If they had the celebrity culture back then that they do now, it would have been very hard for me to make it, but I've had a really interesting life, even up to the present. So I thought, after I had a good chunk of sobriety under my belt, that I could look back and be objective about my story. My book is about my journey and overcoming my obstacles. It's funny and it's sad,, and I think I wanted it to be an inspirational story about people being able to overcome demons, even when they think it might be too late. I got sober at 47, and that's what I wanted people to know. It is possible to overcome demons and it is possible to teach an old dog new tricks.
You've seen the landscape of popular music change greatly over the past 30 years. Do you think it's in a better place now?
I think it's horrible now. Especially in the States. It's all about throwing a bunch of shit up against a wall and seeing what sticks and what makes money. It's not about developing artistry. The Go-Go's would never have happened today, because we were different and we needed a little bit of nurturing. For the most part, record companies can't be bothered with that these days. Instead, it's about marketing and looking good, and most of the time the music is secondary. There are a few great artists out there like Beyoncé and Adele, but it's a lot different than it was even five years ago because no one wants to spend the money or the time developing and nurturing.
Watch the music video for "Sun" below and for tickets to the Go-Go's 2013 summer tour visit GoGos.com.