Holly Near Is Still Singing After All These Years
BY

Diane Anderson-Minshall
May 13 2013 6:00 AM ET
A teen singer and one of the originators of the women's music movement in the 1970s, Holly Near is back with an immense new two-disc album called Peace Becomes You, which includes contributions from 22 different musicians, her own famed songwriting, as well as material written or sung by artists including Irving Berlin, Ferron, Gnarls Barkley, Cris Williamson, and Keb' Mo'. It's an amazing triumph but the legendary Near, whose legacy goes beyond music to LGBT activism, is more surprised by what's been accomplished around her.
The Advocate: I was just on the Olivia 40th Anniversary cruise where many great early women musicians performed, including Cris Williamson and Meg Christian, an ex of yours who's been on an ashram for 30 years, I think. You too were one of the founders of the women's music movement. What's that legacy mean to you now?
Holly Near: I am very moved by the legacy and take it seriously. There were lesbians and feminists doing music all over the country and the world. We didn't all know each other, but each one of us skipped a stone and the ripples began. If I had been asked in 1975 if I thought we would soon have out lesbian singers and comedians working in the music industry, winning Grammys, showing up at events with our sweethearts, producing and directing films with positive lesbian images that are distributed by Hollywood companies, seeing gay characters on many TV sitcoms, having gay people in Congress and legislatures and on the bench, having out professional athletes, experiencing marriage equality, and on and on — well, I would have been happy with the fantasy, but I'm not sure I would have believed it possible in such a short amount of time. It is worth pausing to celebrate. I believe the songs we wrote and sang that traveled around the world contributed a great deal to the achievements of the past 40 plus years, not only regarding sexuality and gender but race and class and disability, in all the ways women struggle when they fall in love with one another.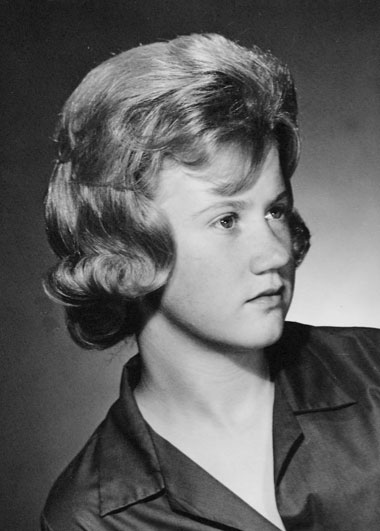 At left: Near as a teenager
I'm interested in how your work has changed as you've gotten older. We talk about how being a woman over 30 in many entertainment fields sort of renders you invisible. What's your experience in music been?
I have become a better singer, a more informed critical thinker. I wish I had had this kind of wisdom and vocal maturity in the '80s, when I had the largest audience. But that is OK. Those who have hung in there with me and those just discovering the work, they get to experience the benefits. I no longer need to be in the center of attention. It is quite peaceful. There are women just coming into their own who did not have opportunities in their younger years and now, just when they are finding the free time to be creative, they feel invisible. It is too bad that society does not realize what can be gained by working with mature women. But for me, I saw the invisibility happen to women older than me, so I had time to prepare.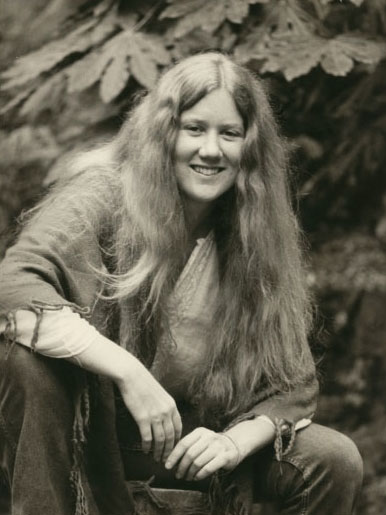 At right: Near in 1972
There's such an interesting collection of contributions to the new album, Peace Becomes You, since it includes your own songwriting as well as material written or sung by artists including Irving Berlin, Ferron, Gnarls Barkley, Cris Williamson, and Keb' Mo'. Honestly, Gnarls Barkley was a surprise. Tell me about that.
I have never been comfortable with boxes and identities. I grew up listening to so many styles of music, so it has always been toxic to me when asked what kind of music I do. Is it folk? Pop? Musical theater? I don't think it is any of that standing alone. It is a fusion of styles. The element that holds the work together is that the songs tell a story and each song is sung by the suitable character to tell that story. I work diligently to choose or write material that doesn't unfold at the expense of another. Once I find the heart of the matter, then the musical style and arrangement becomes clear. I love working this way, even though it has made it a bit of a nightmare for the promotion department.