Holly Near Is Still Singing After All These Years
BY

Diane Anderson-Minshall
May 13 2013 6:00 AM ET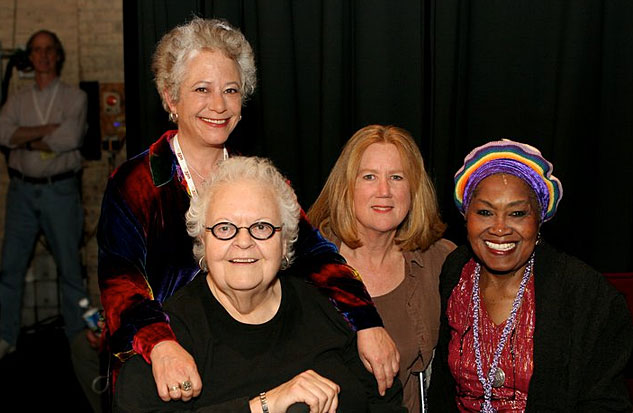 Janis Ian, Ronnie Gilbert (one of the original members of the Weavers), Holly Near, and Odetta

You have dozens of albums to your name. What's different about Peace Becomes You?
Still me. Just older and wiser.

You used to act. Heck, you were in Mod Squad and Slaughterhouse-Five. Why'd you stop?
Hollywood is a tough town to come and go from. For auditions, one often has a few hours' notice. I felt I either had to dig in and make that my life and career or not. I chose the not. But if anyone ever wants me to come do more acting, I am totally open. I love working in film and TV.