Sir Ari Gold: Stripped and Remixed
BY

Jase Peeples
June 04 2013 6:00 AM ET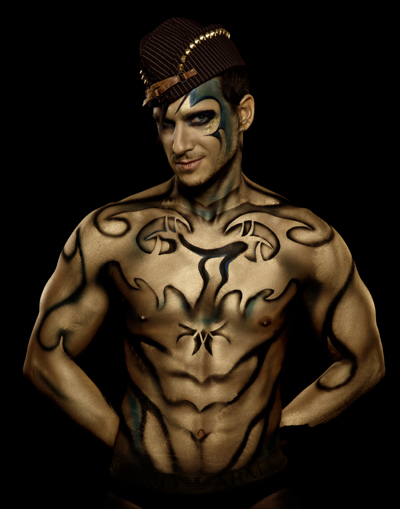 As an out artist, do you ever worry that the LGBT community might be losing a part of its identity as we become more integrated into mainstream society?
I can only speak from my own life experience, but for me, being gay is such a unique perspective. I'm not one of those people who think that being gay is simply about who I fuck. For me, being gay had everything to do with Jem and the Holograms, wanting to play with dolls, and loving divas. There are a lot of cultural aspects that are a part of it, including dance music and clubs. All of those things have become traditions that I feel strongly about carrying on. I can't control what stories are told in the end. All I can do is tell my story and hope people play my fucking record.
How has the message of your music changed since your first album?
On my first album, I was very conscious of using male pronouns and the content being about my life as a gay man. But when I look back now, that first album was very puppy-love, bubblegum gay man, and my last album was grown-ass gay man. So I have grown up, for sure, and my music today explores more grown-up, darker, and nuanced themes.
What have been some of the unexpected obstacles you've faced as an out artist over the course of your career?
The most surprising obstacle has been resistance and lack of support, in some areas, of the gay community. However, I've also had a career because of our community. So I'm very grateful to those who have supported me, but there have been some surprising times when they haven't. That's shocking to me because there still aren't many openly gay artists singing about gay life in pop music.
Being an out artist since 2000, you've undoubtedly inspired others to do the same. Has anyone told you your music inspired them to embrace their sexuality?
Yes. I have a box full of letters from fans that I keep in my house, and hearing how my music has impacted others is one of the most gratifying aspects of doing what I do. When I come up against challenges in my life or career, those types of responses from fans are like little gifts and remind me that I'm doing what I'm supposed to be doing.
See Sir Ari Gold stripped and remixed in the official music video for "Play My F**k'n Record" below.
For all the latest news about Ari Gold, visit the pioneering artist's official website, www.arigold.com.