ARCHIVE: Sting on Kissing Guys
BY

Tiara Chiaramonte
November 12 2013 5:25 AM ET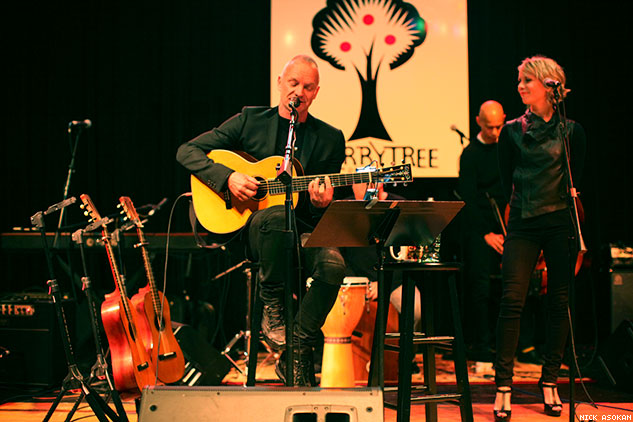 The Advocate: So, Sting, did you enjoy kissing the male actor or not?
Sting: [Laughs] OK. It wasn't entirely unpleasant.

The Advocate: Was that a surprise to you?
Sting: Yeah. I mean, I've been conditioned like most people. The idea that there are taboo areas of the body. To kiss someone on the lips is one of those areas. It's a symbolic thing. So all right, I did it, and the actor I kissed was the same as me: He'd never done it before with a man. Now we both have. So I suppose we're gay now.