22 Russians Who We Won't Let Vladimir Putin Forget Were LGBT
BY

Christopher Harrity
August 06 2013 6:00 AM ET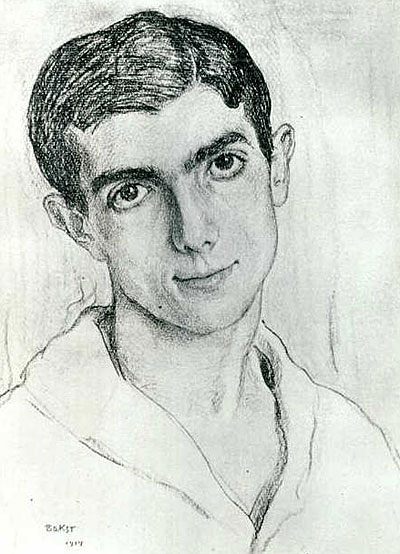 Léonide Massine (1896 – 1979)
This bisexual superstar became the next big thing after Nijinsky's emotional defection from Daighilev and the Ballet Russe. Not only was he immediately filling all the major roles, but he was Diaghilev's bedmate as well. Massine was undisputably Europe's leading dancer and choreographer of the 1920's and 1930's. Massine choreographed over 100 ballets, among them works that are landmarks in 20th century dance.

At left: Massine by Léon Bakst
Massine's collaborators list reads like a compendium of all arts and culture in the first half of the 20th Century: Picasso, Braque, Matisse, Bakst, Gontcharova, Larionov, Derain, the Delaunays, Chagall, Miro, Dali, Stravinsky, Satie, Prokofiev, Cocteau, Noel Coward, Martha Graham, and Moira Shearer in the cult ballet classic film The Red Shoes.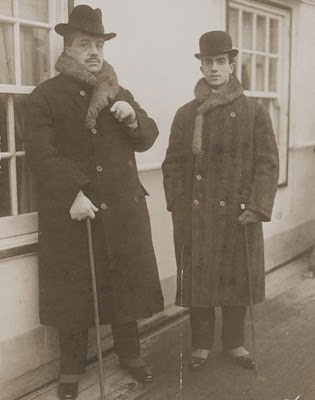 At right: Diaghilev and Massine
In his youth, Massine was the protégé and lover of Diaghilev, and in later life he enjoyed numerous love affairs with beautiful women, and had four wives. His first two wives, Vera Savina (née Vera Clark) and Eugenia Delarova, were both ballet dancers. With his third wife, Tatiana Orlova, he had two children — a son, Lorca, and a daughter, Tatiania. He and Orlova divorced in 1968. He subsequently married Hannelore Holtwick, with whom he had two sons, Peter and Theodor, and made his home in Borken, Germany, where he died in 1979.
(Sources: Massine-Ballet.com, Wikipedia)