22 Russians Who We Won't Let Vladimir Putin Forget Were LGBT
BY

Christopher Harrity
August 06 2013 6:00 AM ET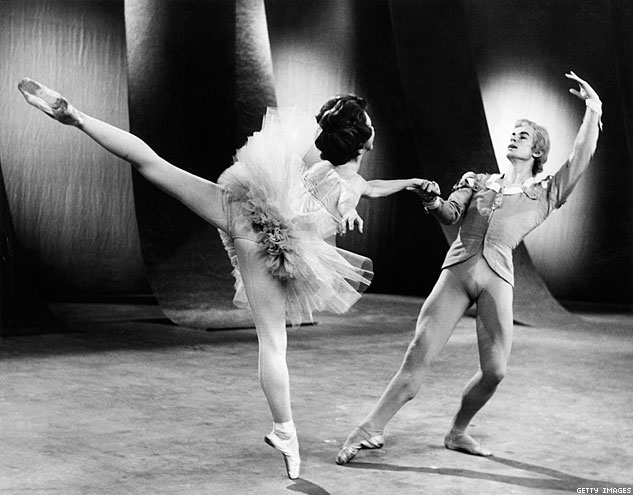 Above: Nureyev with Rosella Hightower in 1962
Rudolf Nureyev (1938-1993)
And finally, a ballet dancer who did not find stardom in Diaghilev's bed! The Russian defector and dance megastar's life has had an enormous effect on 20th century dance and branches out into other arts and media as well. How many people can say they danced with Dame Margot Fonteyn and Miss Piggy?
Within a week after Nureyev defected while on tour in France, he was signed up by the Grand Ballet du Marquis de Cuevas, and was performing The Sleeping Beauty. On a tour of Denmark he met Erik Bruhn, soloist at the Royal Danish Ballet, who became his lover in a volatile long-term partnership until Bruhn's death in 1986.
In 1983, Nureyev was appointed director of the Paris Opera Ballet, where, as well as directing, he continued to dance and to promote younger dancers.

Above: Princess Grace of Monaco, Nureyev, and Dame Margot Fonteyn
He socialized with Gore Vidal, Freddie Mercury, Jacqueline Kennedy Onassis, Mick Jagger, Liza Minnelli, Andy Warhol, and Lee Radziwill — while maintaining he had no patience for celebrities.
Stories of Nureyev's adventurous sex life were rife. He was spotted at the Anvil, the infamous New York bar and sex venue, and soon stories popped up everywhere regarding his exploits. The dancer tested positive for HIV in 1984. In the summer of 1991, he began to decline and entered the final phase of the disease in the spring of 1992. He worked almost up to the very end in November of 1992, conducting, choreographing and making appearances to receive awards, including France's highest cultural award, the Commandeur de l'Ordre des Arts et des Lettres.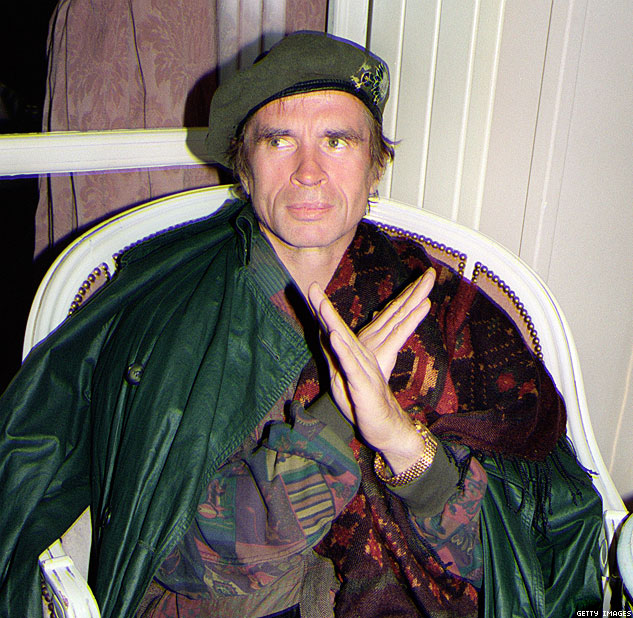 Above: Nureyev in 1991

Source: Wikipedia