PHOTOS: The Two Worlds of Leon Eldridge
BY

Advocate Contributors
September 19 2013 4:00 AM ET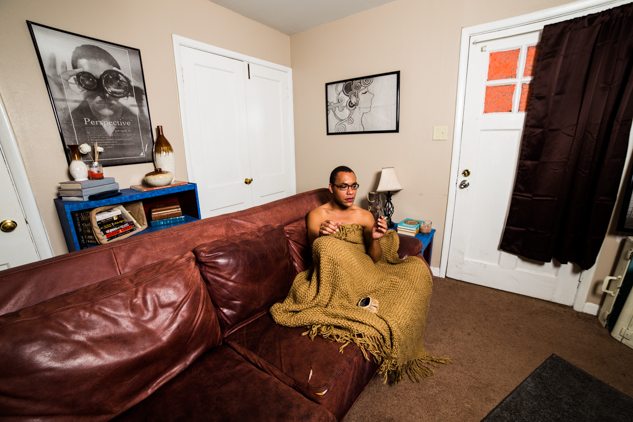 Eldridge smokes a cigarette and settles in for the night at his home.

Eldridge says drag has been an exciting adventure because he gets to experiment, not just with gender identity, but with his identity as a person. He finds it a very freeing experience.

"I think that there's a lot of pressure from society on what qualifies as masculine and feminine, or what makes you a man and what makes you a woman," Eldridge says, "and I think that everything is kind of on a spectrum."