PHOTOS: The Two Worlds of Leon Eldridge
BY

Advocate Contributors
September 19 2013 4:00 AM ET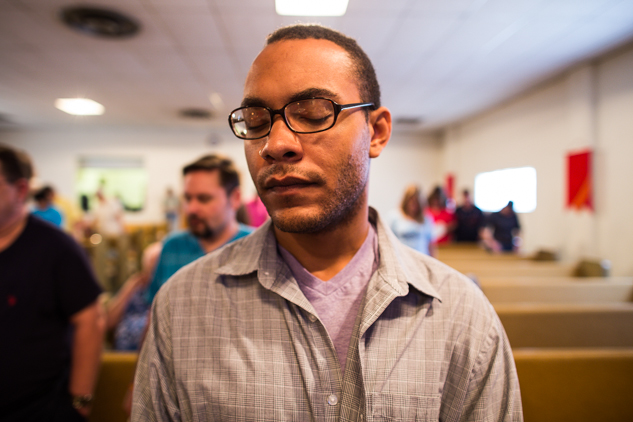 Leon Eldridge closes his eyes in prayer during a Sunday service at the Metropolitan Community Church.

Eldridge says his parents are both very spiritual and religious. His father was a preacher, although not officially ordained by a church, while his mother studied theology.

"The God perception has always been really important in my family," Eldridge says, "and I've always been very lucky to find churches that I have felt extraordinarily nurtured by."