PHOTOS: The Two Worlds of Leon Eldridge
BY

Advocate Contributors
September 19 2013 4:00 AM ET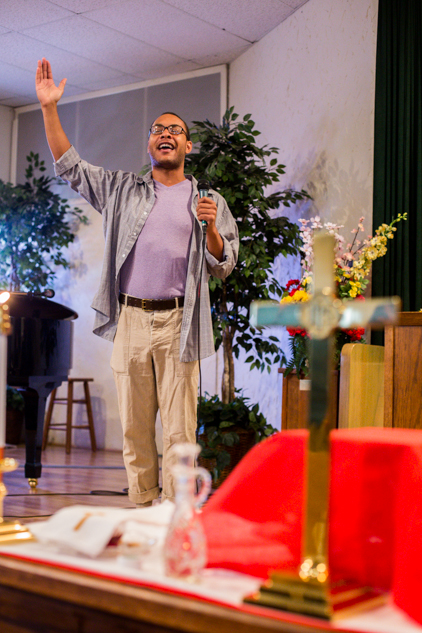 Eldridge leads the congregation in singing hymns during the "Singspiration" portion of the service at the Metropolitan Community Church.

Having been involved in music ministry since he was 16, Eldridge says it has been a big part of his life.

"While I was at SMU, and even while I was at [South Plains College], I worked in music ministry as a way to feed myself," Eldridge says, "and my love of the church has kind of grown."

He says he took the position at MCC because it was a good job in a church he felt comfortable attending.