PHOTOS: Spectacular Seattle Pride
BY

Advocate.com Editors
July 03 2013 10:52 AM ET
Thanks to Nate Gowdy and Seattle Gay News for some of the happiest Pride parade photos we have seen this year.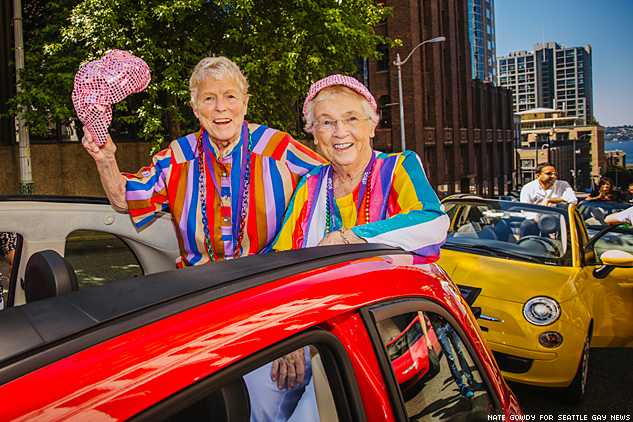 Pete-e Peterson, 85, (left) and Jane Abbot Lighty, 77, were the first same-sex couple in King County to receive a marriage license.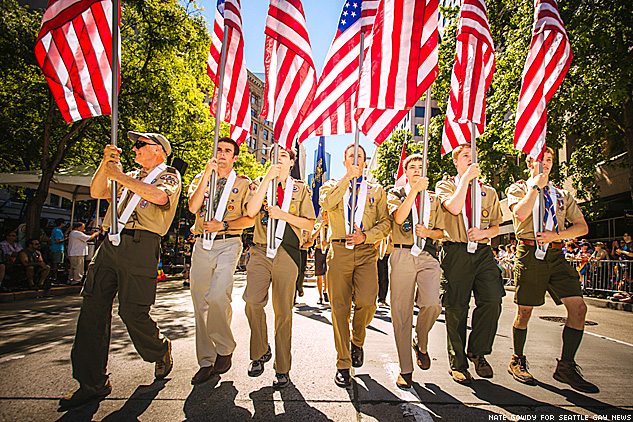 The BSA represents with a flag squad.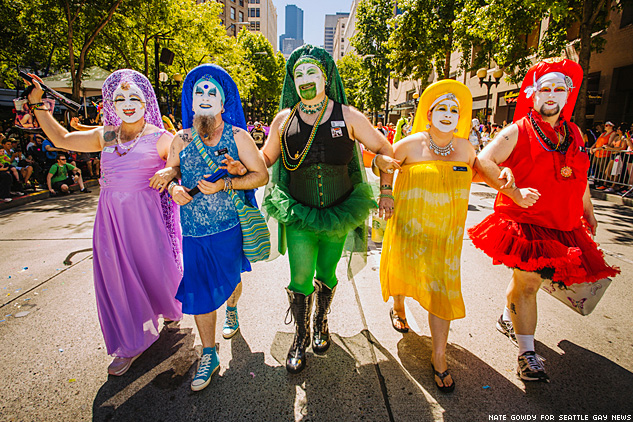 The Sisters of Perpetual (Rainbow) Indulgence.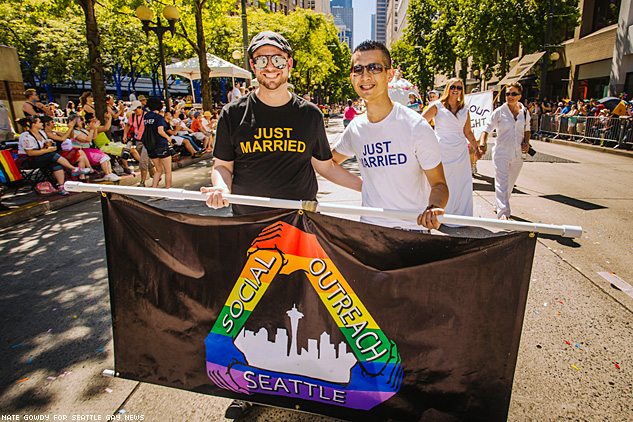 Pride honeymoon.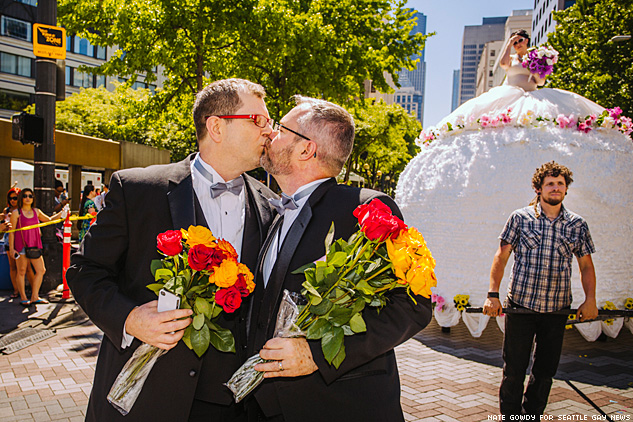 You may kiss your spouse, but watch out for the giant looming bride.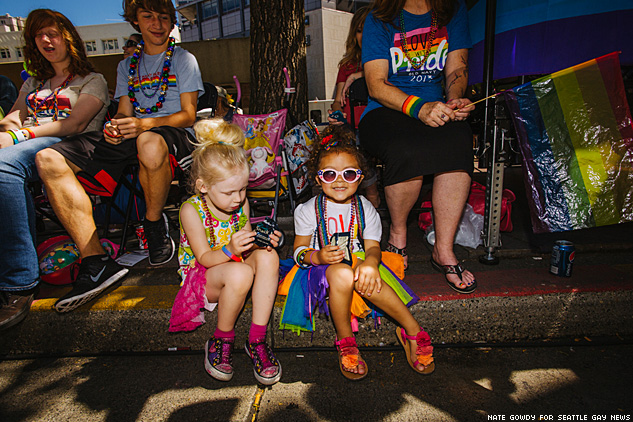 A couple of Seattle hipsters, chillin'.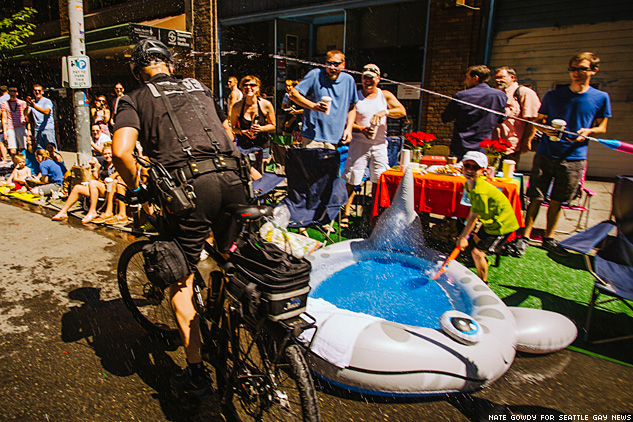 Officer doused!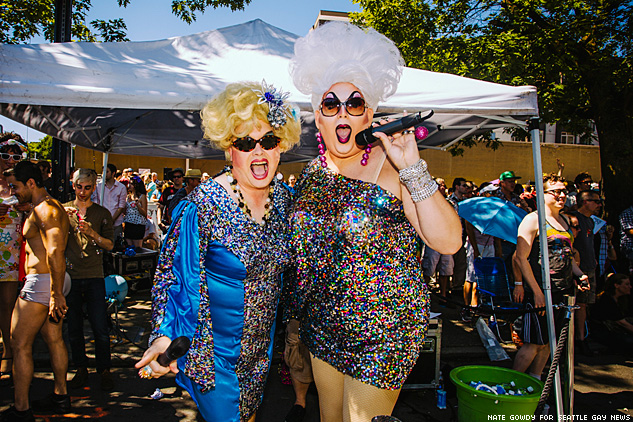 Microphone commandos.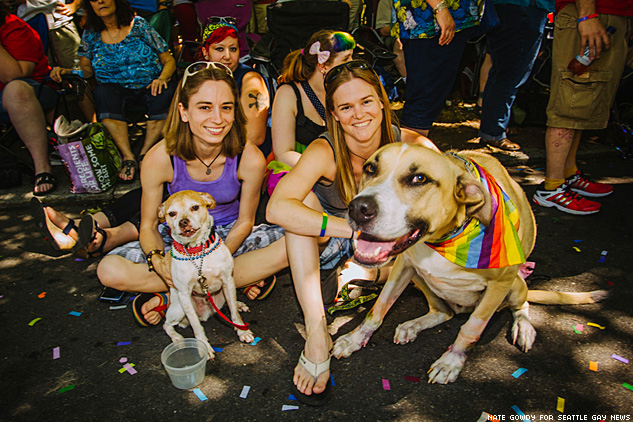 Canine Pride.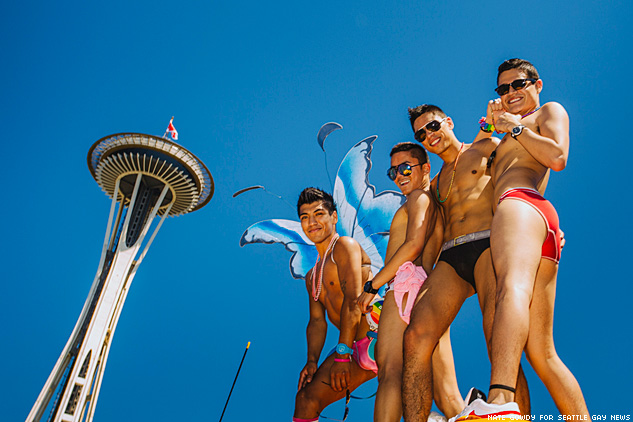 Mariposas.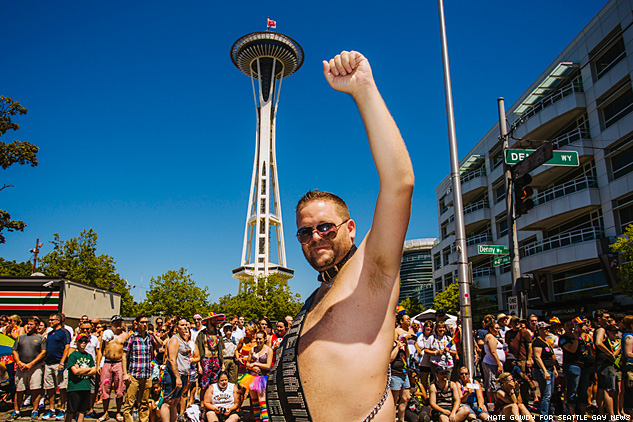 Needle Pride.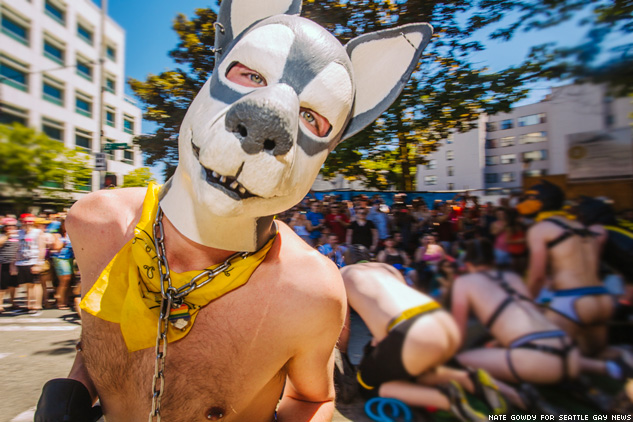 More Canine Pride.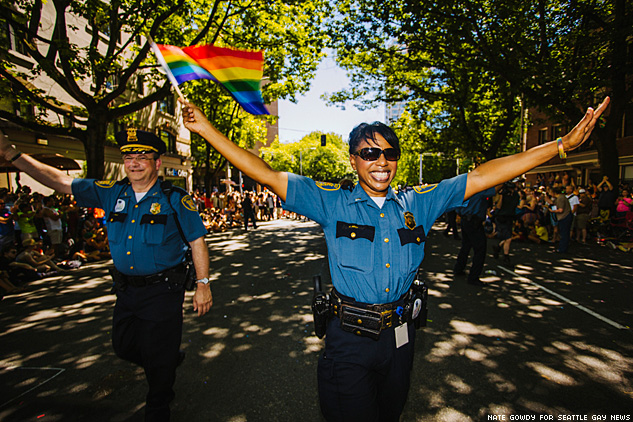 Hands up, sugar, and wave that flag.

Don't pass up a great deal on hugs.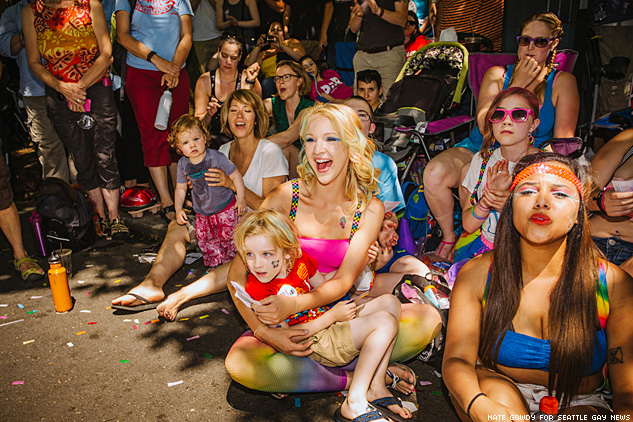 It's a family affair.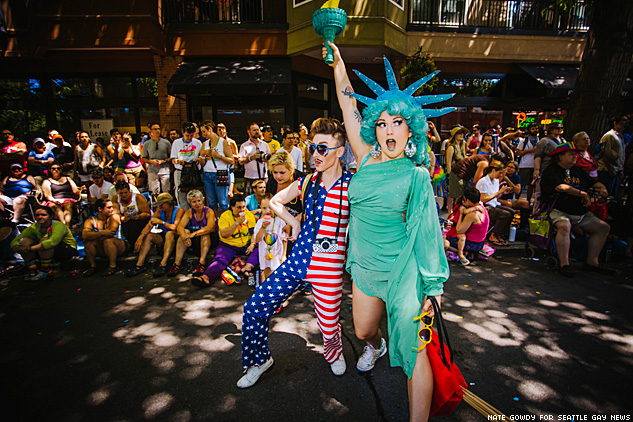 Patriotic Pride.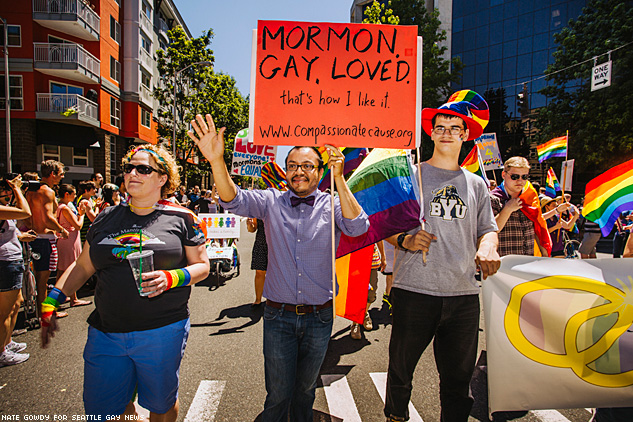 Mormons on board.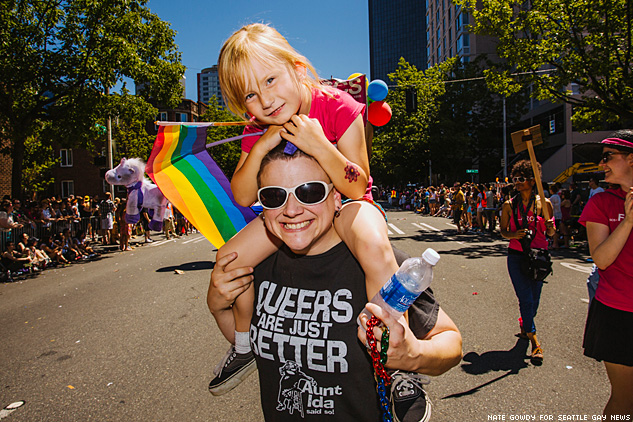 It got better, apparently.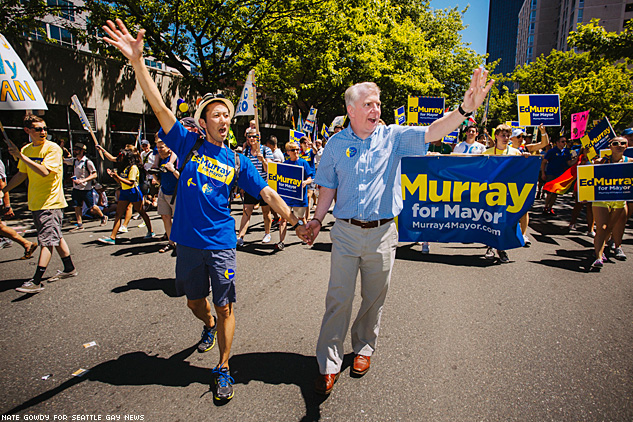 Sen. Ed Murray (right), who cosponsored Washington's marriage equality bill, and is currently running for mayor of Seattle, with his fiancé, Michael Shiosaki.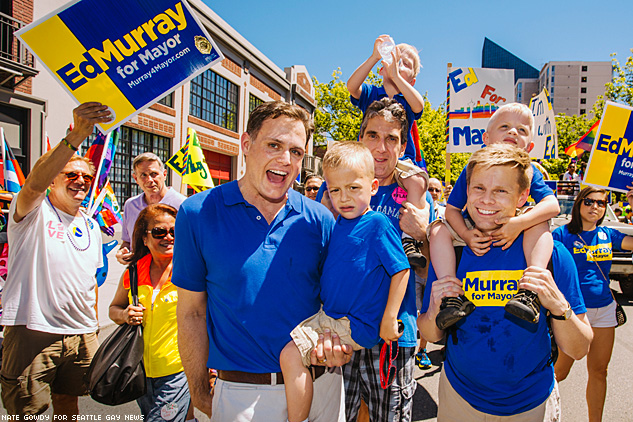 Murray supporters, including (right) Rep. Jamie Pedersen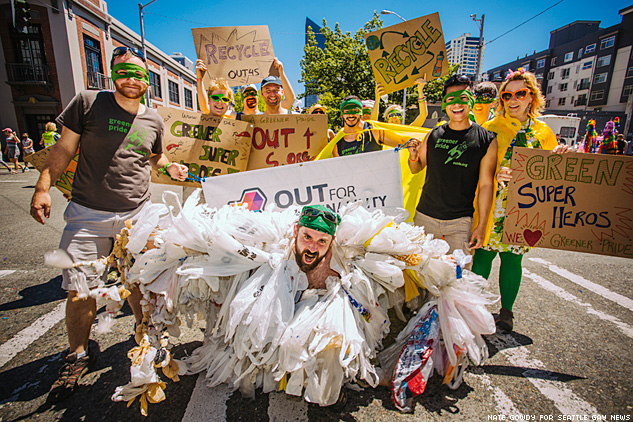 Green Pride superheroes.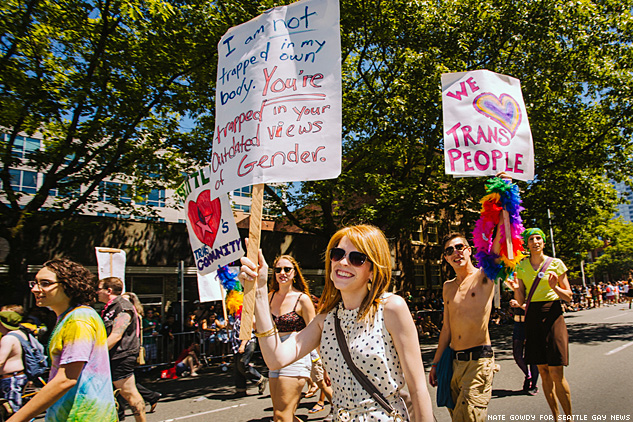 Fully explained.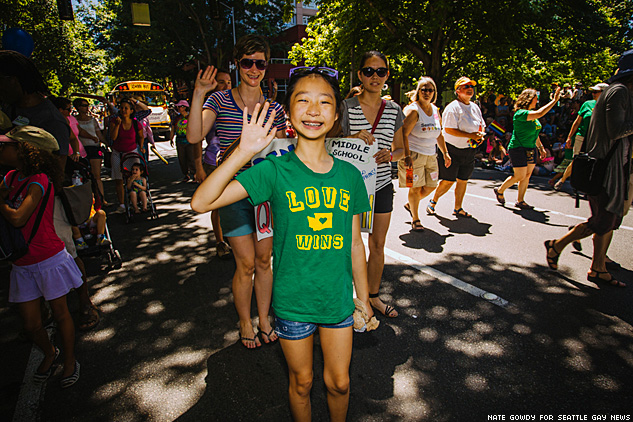 A love winner.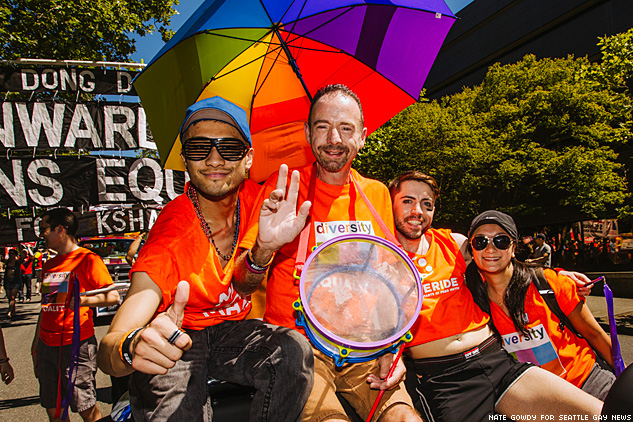 In the middle is Seattle native Timothy Ray Brown known as the Berlin Patient and the the first person cured of HIV. He's marching with the Fred Hutchinson Cancer Research Center's contingent.