PHOTOS: Summer Is the Season for LGBT Celebrations
BY

Advocate.com Editors
August 07 2013 7:00 AM ET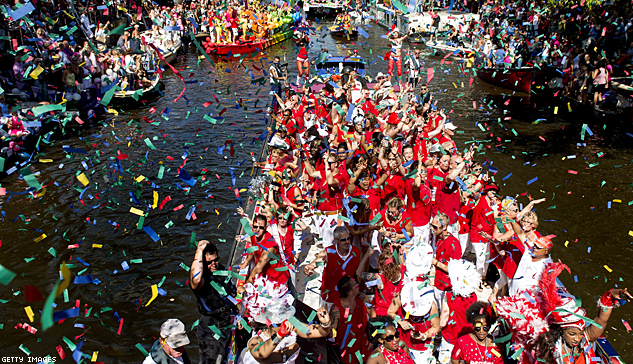 The parade on the canals in Amsterdam has to be one of the most fun Pride events in the world.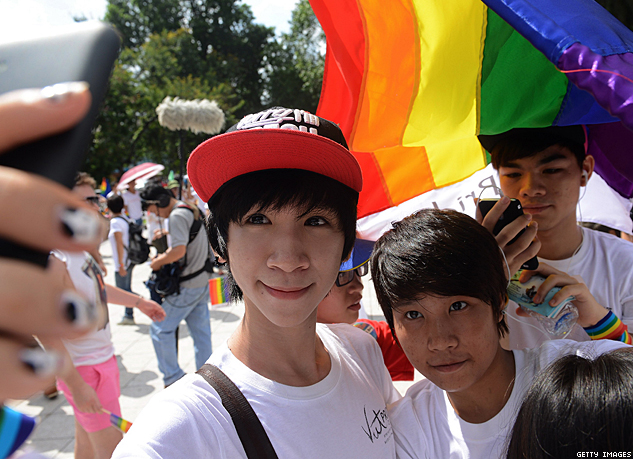 Partiers take pictures of themselves during a local annual Pride parade in Hanoi on Aug. 4. Some 200 activists waving rainbow flags and carrying hand-painted banners biked in a convoy through central Hanoi.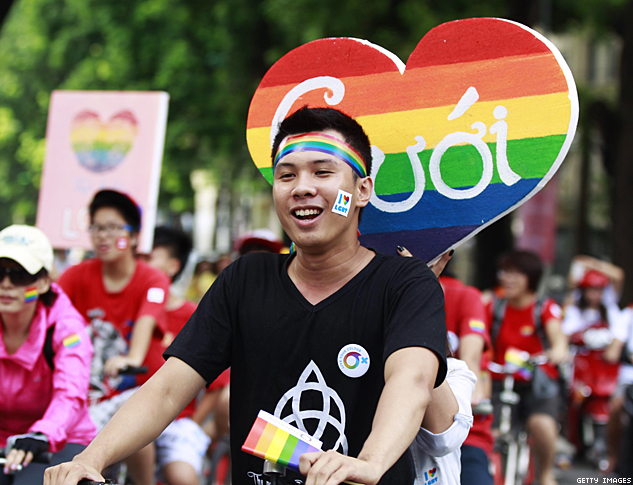 Revelers in Hanoi ride bicycles during a local pride parade.