PHOTOS: Pride Marches Into Autumn
BY

Advocate.com Editors
September 24 2013 4:00 AM ET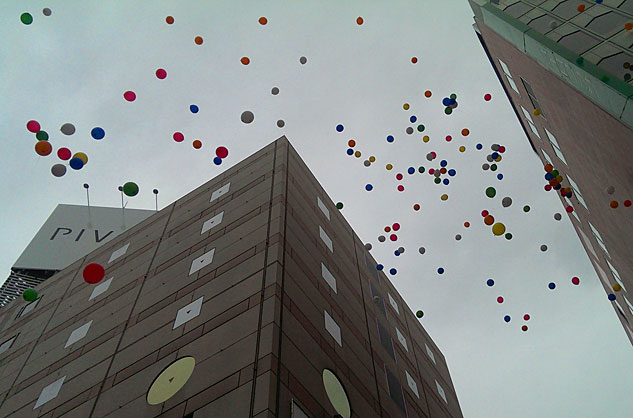 Sapporo, Japan: Our friend Claire sent these photos from the Rainbow March. She writes:
"Today was sadly Sapporo's last Rainbow March!...I walked with members of Stonewall Japan, a group for all LGBTQ ALTs and a myriad of drag queens, couples, supporters, and decked-out puppies throughout downtown Sapporo! We marched throughout Odori Park and Susukino following a float of singing and dancing drag queens we actually saw last night at a gay bar called 'Active One.'
"This was my first time attending a gay pride march and it was so much fun being able to show my support and share this moment with my friends and the LGBTQ community in Hokkaido! Lots of singing, dancing, waving, and posing for tons of pictures. I think they are also going to air footage of the march on TV this upcoming week!"