The LGBT Parents of Prime Time
BY

Diane Anderson-Minshall
January 14 2013 12:00 PM ET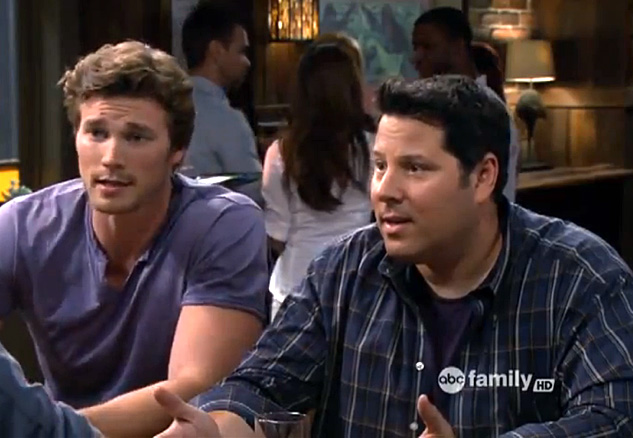 Ben's dad on Baby Daddy
The cast is a motley gang including young single dad Ben, whom the show revolves around, his brother Danny, his "bromancer" Tucker, and his longtime friend (a girl who's secretly in love with him) Riley. Best of all there's Ben and Danny's mom, played by Reba's comedy genius Melissa Peterman, and her granddaughter Emma — who they all care for. Dad had been out of the picture until the holiday episode, "A Wheeler Family Christmas Outing." Get it? Outing?
Then we meet Ben and Danny's father, and grandma's ex-hubby, Ray, played by former Heroes star Greg Grunberg, a sort of cute (clean-shaven) bear of a man. As he comes out to his kids and ex-wife, it's a series of misdirections as nobody realizes exactly who has come out until the end of the episode. But it's clear, as always, being gay has made Ray a better man.