Richard Jay-Alexander: A Guy and His Dolls
BY

Brandon Voss
July 30 2009 12:00 AM ET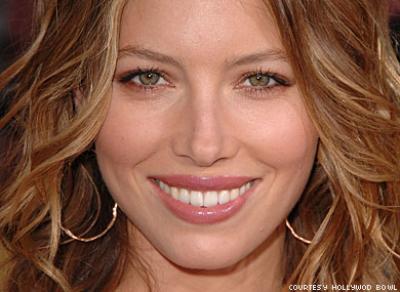 Last season's Broadway revival of Guys and Dolls was not particularly well received. Did you see it or study the reviews for research?
I didn't see it and didn't want to pollute my brain, but the names of the stars didn't really speak musical theater to me. I also heard it was very high-tech, and I really believe in my heart that if a show is any good, it will work in a rehearsal room with just benches, chairs, rehearsal skirts, and a piano; the rest is just stuff. I did see the Jerry Zaks production on Broadway in the early '90s and enjoyed it very much, but that's still not what I see in my mind's eye. I want this production to float two inches off the ground, and I want the audience to have a blast.
Speaking of big names, you've worked with some of the most famous female performers in the world, including Bernadette Peters, Bette Midler, and Barbra Streisand. What makes you so ideally suited to direct divas?
It's a really interesting question, and nobody's really asked it before. I'm not sure I know the exact answer, but I will say this: They found their way to me. It helps that I really know these people and what they stand for, because I'm a fan also. And being an artistic entity myself, I know what people want. I don't pretend to have everyone's tastes, but I have good taste. It's like when Bernadette asked me to do her Carnegie Hall concert for [Gay Men's Health Crisis]. At first she didn't want to do songs from Dames at Sea, Mack and Mabel, and all that, so I said, "Well, I'm not the right guy, Bernadette, because you've got to give the people what they want. This is Carnegie Hall. These are career gigs." The one thing I have learned over the years is that you can't beat truth. We sometimes sell trickery and concepts, but truth will never fail you. That's why I work with people with real gifts.
Do you think that your being gay has helped you work with or relate to these women in any way?
That would be stretching it. I like to think of myself as knowledgeable person who happens to be gay, and it's not really a topic when I'm with them. I once said to Bette, "I'm not gay," because my ongoing joke was that I hadn't dated or slept with anybody in years, and you had to be with men to be gay. She said, "And that's why I love you." But I'm fascinated by the idea of the gay icon, because these singing actresses, as I call them, are dazzling to me too. I never thought of it as a gay thing, but I am wildly attracted to it. Gay people do have a heightened sense of drama, though, and that's for certain. A heightened sense of drama and a good key change will always work your nerve.
These divas do have certain reputations for being, shall we say, somewhat high-maintenance, and Barbra is a notoriously private person. What questions do your gay friends ask about them the most?
I think out of deference, they don't. I don't know if they think I'm going to bite back or whatever, but they don't really ask anything.
Clearly I'm not that deferent.
Well, this is my first interview with The Advocate and it may be my last, so that's fine. [Laughs] I understand that she's so iconic, but I wish everyone knew Barbra like I do. She is the greatest gal, and she's so funny and smart. I sat with her one afternoon talking about all the misconceptions people have about her, and I was just laughing at how absurd they were. That's when the idea was born to do the audience Q&As at her concerts. After we would garner the questions, I'd kneel next to her and read them aloud in her dressing room while she was finishing her makeup. "Dear Barbra, when I was 13"; "Dear Barbra, I brought my grandmother, a survivor from Auschwitz " — and each story was wilder than the next. I'd just read and cry, and she'd look at me, and she got it. You can't possibly comprehend what you mean to people until the people speak.
What's your earliest Barbra memory?
My family belonged to the Columbia Record Club, and one day the Funny Girl Broadway cast album showed up. I was 10 years old and doing my homework when I heard "Cornet Man," and I'm like, "Who the hell is that?" So I looked, and it said "Barbra Streisand," and I remember thinking, Oh, there's an a missing in her name! And that's what started the whole thing. But I've never read one of her biographies or any of that because it doesn't inform what I do. Like when I met Bette, she couldn't believe I hadn't seen Beaches. I've worked with Bernadette since 1985 and I've never seen The Jerk. I don't have that part of the gene — the hunger for the whole library — but I know what I know. And with any great star, you get all the information you need from them.