PHOTOS: Broadway Bares a Winter Burlesque
BY

Christopher Harrity
February 07 2013 5:00 AM ET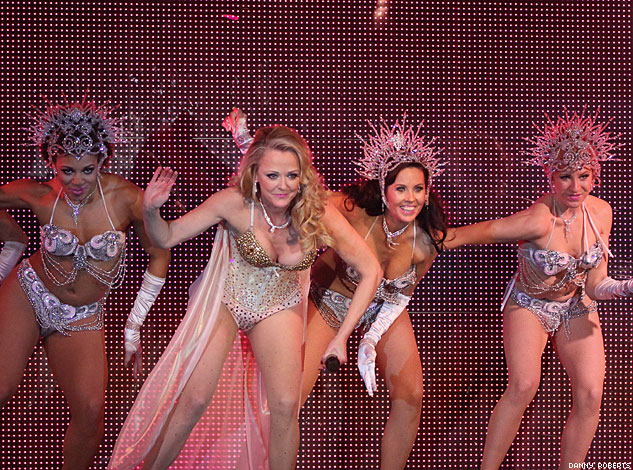 "Burlesque Is Back" Lauren Gemelli, Samantha Berger, Angie Schworer, Jenny Gruby, and Sarah Grooms
Broadway Bares turned New York City's XL Nightclub into a steamy wonderland on January 27, as Winter Burlesque heated up the stage for two standing-room-only performances. The official kickoff of the 2013 Broadway Bares season, Winter Burlesque raised an impressive $35,428 for Broadway Cares.

Winter Burlesque included some of Broadway Bares's most memorable numbers and featured a cast of 25 sizzling dancers who strutted and stripped to raise money for those battling AIDS and other life-threatening illnesses.

Bringing heat to a cold wintry night, the show began with Broadway veteran Angie Schworer taking the stage as a naughty master of ceremonies, leading a bevy of buxom beauties in the original Broadway Bares number "Burlesque Is Back," which was first staged by Bares executive producer Jerry Mitchell and written by Andrew Lippa for Broadway Bares XIII.
See Photos From the Performances on the Following Pages.